Blog:

Has the law finally caught up with McDonald's Hamburglar?

Michelle Russell | 25 June 2010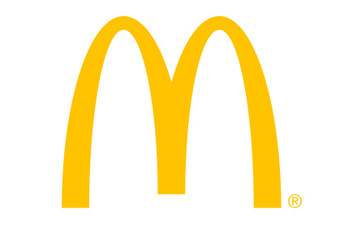 CSPI has likened McDonald's Happy Meal toys to "the temptations of a paedophile"
Another little bit of the warm glow that surrounded my childhood was chipped away today.
Who would have thought that on the odd occasions my parents took me to McDonalds as a treat when I was small, I was the victim of a sinister plot.
Consumer watchdog The Center for Science in the Public Interest (CSPI) has likened McDonald's Happy Meal toys to "the temptations of a paedophile". Yes that's right. That plastic car with the Hamburglar in it was after my innocence all along.
The consumerist group, known as a nutritional scold, this week threatened to sue the global fast food chain if it didn't remove its toys from the menu within 30 days.
A little far fetched? After all its a cheap plastic toy they give away, not an i-phone.
Well CSPI doesn't think so. The group claims that the toys contribute to childhood obesity, "luring" children into eating "fat and salt-laden unhealthy food".
Apparently, using toys to promote Happy Meals is "unfair, deceptive and illegal".
"McDonald's is the stranger in the playground handing out candy to children," said CSPI litigation director Stephen Gardner. "McDonald's use of toys undercuts parental authority and exploits young children's developmental immaturity—all this to induce children to prefer foods that may harm their health. It's a creepy and predatory practice that warrants an injunction."
What nonsense.
just-food has long been an advocate for calls that the food industry take greater responsibility for childhood obesity, but it has also always argued that there is a far greater collective responsibility from society as a whole for this important issue. Parents can simply say "no".
McDonald's has made great efforts in recent years to broaden its product mix to include healthier options. But the truth is, for the vast majority, the chain is still all about a Big Mac and fries and the company's outlets will never really be perceived as a healthy place to pick up a bite to eat.
But surely common sense should prevail here. It must be largely about how we consume these things and how we let our children consume. Everything in moderation is an over-used cliche but it's a pretty sensible one.
To constantly seek to ban foods and to litigate against every percieved threat to the health of our children robs us of choice and, worse still, devalues the magic of being a child.
I remember walking out of a cinema - my first trip to one - on my fifth birthday and my parents then taking me to McDonald's. It was a great day but to imagine we might have stepped out of our local Odeon only for my parents to whip out a pre-packed salad they had bought from home hardly holds the same sparkle.
---