Blog:
Hillshire CEO Connolly bids farewell as Tyson sale sealed

Hannah Abdulla | 29 August 2014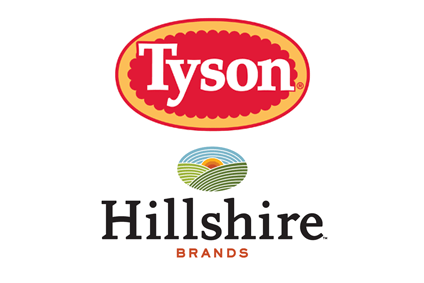 Tyson and Hillshire have merged.
Tyson Foods has completed its US$8.55bn acquisition of Hillshire Brands, with shares in the Jimmy Dean sausage maker delisted before the market opened today (29 August) - and its CEO leaving the business.
The confirmation comes following yesterday's announcement that Tyson had reached an agreement with the Department of Justice to flog its sow-purchasing business in order to win ant-itrust approval for the merger.
It brings an end to one of the more interesting M&A stories of 2014. In May, Hillshire had moved to buy fellow US food group Pinnacle Foods but, just weeks later, it became the subject of a takeover bid, with Tyson submitted an offer. Tyson's US poultry rival, Pilgrim's Pride, backed by Brazilian meat giant and majority shareholder JBS, then made a move for Hillshire.
In the end, Tyson won through after Hillshire accepted an $8.55bn bid - and promptly ended plans to buy Pinnacle.
"As of today, Tyson Foods and Hillshire Brands are officially together in one great company," said Tyson Foods CEO Donnie Smith. "Part of our strategic growth plan has been to shift toward higher-margin prepared and branded foods. This transaction gives us a portfolio of complementary, proven brands as a new springboard and accomplishes in a short time what would have taken us years to build on our own."
Hillshire Brands CEO Sean Connolly has, however, decided to move on. Tyson said he had "chosen to pursue other interests but will consult during the integration process".
Other executive members of Hillshire's business are taking on new roles at the combined company including the former chief innovation officer and president of Hillshire's Gourmet Food Group, Sally Grimes who will be responsible for innovation, research and development; and former president of Hillshire's retail business Andy Callahan who will be responsible for managing all retail consumer brands.