Blog:

Holland & Barrett sets out UK free-from ambitions

Dean Best | 23 April 2015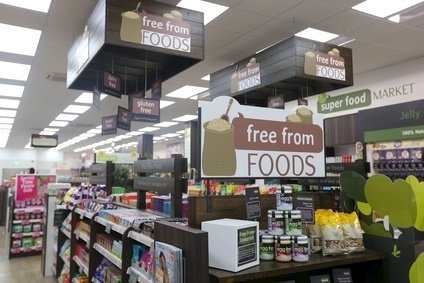 Holland & Barrett's new free-from focused store in Chester
UK-based health food retailer Holland & Barrett has outlined its ambitions to become the country's largest free-from retailer.
The company, owned by US vitamin and supplement giant NBTY (itself backed by private-equity firm Carlyle), today (23 April) launched plans for a chain of stores focusing on the free-from category and set out its ambitions for the sector.
The first Holland & Barrett More outlet was opened in the UK city of Chester. The store, larger than a standard Holland & Barrett, will initially offer 1,000 free-from products. However, the retailer said its range would expand to over 3,000 lines by the end of the year.
Peter Aldis, CEO of NBTY's European arm, said: "The speed of growth of free-from has seen it transform from what was once regarded as a nutritional niche into a mainstream shopping option. YouGov data on where people buy free-from products shows we already do well in this market, scoring significantly ahead of Boots and very close to Waitrose and Morrisons. We already have more high street stores than many of the big supermarkets and the 50 new concept stores we have planned for the next two years will help ensure we can deliver against our ambition to become the largest free-from retailer in the UK."
Holland & Barrett's move is a significant shot across the bows of the UK multiples, many of which have worked to invest in their free-from ranges as consumer interest has grown.
The likes of Sainsbury's and Waitrose do - and will - represent serious competition for the new Holland & Barrett venture but the health food retailer will hope its reputation for health and wellness will resonate with consumers.
And Holland & Barrett has stores in markets in Europe, the Middle East and Asia. It would be a surprise if the retailer was not weighing up whether the concept could work in other countries.