Blog:

Hoping for a more mature discussion on GM

Ben Cooper | 23 October 2014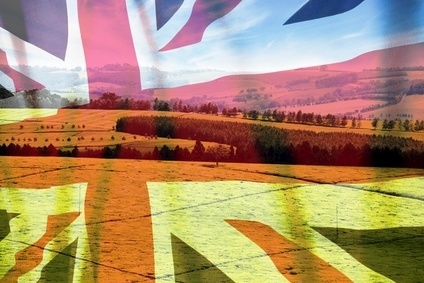 The UK Agri-Tech strategy is aiming to look along the supply chain and join up agricultural research and innovation
A conference being held in London today is taking on the ambitious topic of agricultural technology and specifically will be looking at the implementation of the UK government's Agricultural Technologies Strategy, launched last summer.
The strategy was launched at about the same time as then Environment Secretary Owen Paterson made some very public statements about GM, specifically articulating the difference in view between the UK government and many European governments and the European Commission on this hotly debated issue.
Paterson lost his job at Defra in July, being replaced by Liz Truss. Having been dubbed as "the worst environment secretary this country has ever suffered" by Guardian journalist and environmental campaigner George Monbiot, it is perhaps fair to say environmentalists were happy to see the back of him. However, the UK government remains at odds with the EU over GM and one hopes that, in what will be another packed morning in the Westminster Food & Nutrition Forum Keynote Seminar series, we will see a mature discussion of GM.
No Defra minister will be present but the ministry's chief scientific adviser, Professor Ian Boyd, will deliver a presentation on the next steps in the development of UK agricultural technology. There will also be a presentation by Professor Charles Godfray, director of the Oxford Martin Programme on the Future of Food at the University of Oxford, on agri-tech's role in providing food security.
Most interesting perhaps, given the differing view taken on GM taken on either side of the Atlantic, will be a presentation by Jack Bobo, senior advisor on biotechnology at the US Department of State, entitled "Can agriculture save the planet before it destroys it?".
It is often said - and has been widely acknowledged - that conventional agriculture has been able to benefit from solutions developed in the organic sector, and a pragmatic approach should take the best from all areas of agriculture to help meet some hefty challenges. That should include an unbiased and pragmatic attitude towards GM. In particular, politicians should not be swayed by an irrational scepticism towards a technology that is misunderstood by many consumers.
The tone of the public and media debate on GM has arguably not been helpful to the pursuit of the optimal path on biotechnology. Politicians and industry leaders need to view GM and other sensitive issues in the area of agricultural technology dispassionately and objectively.