Blog:

Horsemeat contamination "storm in a teacup", insists Iceland chief

Dean Best | 18 February 2013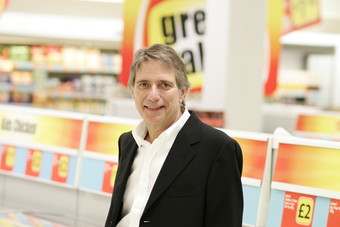 Walker defended UK supermarkets from criticism on horsemeat scandal
Rarely lost for words, Malcolm Walker, chief executive of UK retailer Iceland, has raised eyebrows with his comments on the horsemeat contamination scandal.
Walker was twice interviewed on UK television yesterday (17 February) for his take on a saga that has rocked consumer confidence in the country's - and in Europe's - food sector.
Speaking to Channel 4 News, Walker insisted the month-long affair, which has led to the recall of millions of items across Europe, government investigations and arrests in the UK, was "a storm in a teacup".
He also stood by Iceland's range in the interview with Channel 4 News, saying Iceland "does not sell cheap food".
In an interview with the BBC, he also pointed the finger at schools, hospitals and prisons for "driving down" the quality of food.
Walker told the BBC's Andrew Marr Show that supermarkets were an easy target for criticism as public scrutiny on the supply chain intensifies.
"If we are going to blame somebody let's start with local authorities because there is a whole side to this industry that is invisible. That is the catering industry – schools, hospitals – it is massive business for cheap food and local authorities award contracts based purely on one thing: price," he said.
"If you're looking to blame somebody who is driving down food quality, it is invisible: it's schools, it's hospitals, it's prisons, it's local authorities who are driving this down."
Walker defended supermarkets against criticism there should have been more testing on meat products. "OK, you can say we haven't been testing for horse - well, why would we? We don't test for hedgehog either."
Last month, when the contamination was first revealed by Irish food ssafety officials in products made at three plants owned by Ireland's ABP Food Group, Iceland was among a group of retailers that recalled burgers.
However, Iceland said last week the Irish tests were "unaccredited". It said the threshold used by the Food Safety Authority of Ireland (FSAI) found traces of equine DNA at a level of 0.1%.
"The current accepted threshold level is 1% - ten times the level reported in the Iceland product. Two subsequent tests of the same batch of burgers carried out by two accredited independent laboratories found no evidence of contamination," it said on Friday. Independent tests, it said, showed all Iceland beef products were "uncontaminated".
Speaking to Channel 4 News, Walker criticised the tender process of public sector food contracts. Some hospitals spend as little as GBP2 a day, he claimed.
Cllr Mehboob Khan of the Local Government Association said Walker was wrong to say public sector chooses product on price. "Quality is really important," Khan said.
Walker insisted Iceland did not sell "white-back" or economy products. "If you look at the back of a white-back product, you might be surprised at the ingredients - it might be chicken, it might be lamb in a beef product. At Iceland, believe it or not, the majority of our ready meals are made in our factory, the meat comes from our own cutting plant and the meat comes from farms in north Wales and Cheshire."
Walker said the gravity of the horsemeat contamination had been over-estimated. "At the risk of these words coming back to haunt me, this is a storm in a teacup. This is over-hyped. We are talk about tiny quantities of product here and horse meat as not been found in supermarkets."
---