Blog:

How are you feeling about 2018?

Dean Best | 16 October 2017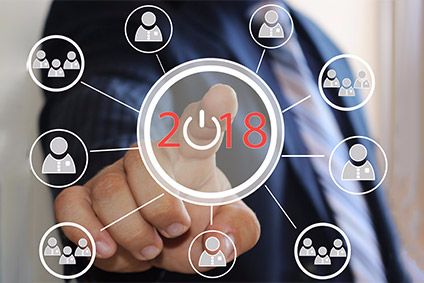 Have your say in just-food's 2018 Confidence Survey
The food industry is going through a period of change not seen for generations - and we'd like to know how you plan to continue trying to navigate this state of flux next year.
More consumers are becoming aware of the link between diet and health and the link between what they eat and the environment. They are growing more interested in smaller brands that have tapped into demand not just for health but also for convenience and for simpler foods. And they are buying food from a wider range of outlets, with discounters, e-commerce and direct-to-consumer eating into the sales of supermarkets.
The rise of the digital sphere has lowered the barriers to entry for fledgling brands looking to market their food to consumers. Big Food is no longer having it all its own way.
Add to that the possibility of the UK exiting the European Union with no formal trade deals in place, as well as the Trump administration potentially cancelling existing international agreements, and the future for global trade is uncertain at best.
As a food industry professional, just-food would like to know how you feel about these issues and others facing you, your company and the sector in the year ahead.
Now in its sixth year, the just-food Confidence Survey provides a snapshot of how you and your colleagues in the industry see the year unfolding.
Take the three-minute survey here.
In the coming weeks, we will publish the results of the survey as part of our wider coverage surveying the outlook for the industry in 2018.
Sectors: Advertising & labelling, Baby food, Bakery, Canned food, Cereal, Chilled foods, Commodities & ingredients, Condiments, dressings & sauces, Confectionery, Dairy, Dried foods, Emerging markets, Financials, Food safety, Free-from, Fresh produce, Frozen, Health & wellness, Ice cream, Meat, poultry & eggs, Mergers & acquisitions, Multichannel, Natural & organic, NPD & innovation, Private label, Retailers, Seafood, Snacks, Sustainability & the environment, World foods