Blog:

How do you see 2017 panning out for your business?

Dean Best | 30 November 2016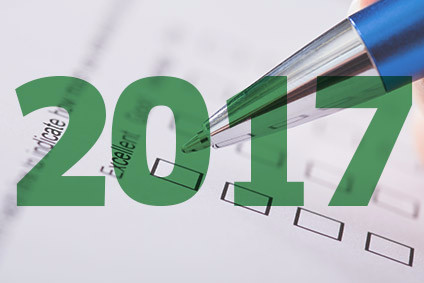 just-food would like to hear your thoughts on 2017
What a year 2016 has been.
It has been a year that, geopolitically at least, will be defined by two votes on either side of the Atlantic - The ramifications of Brexit and of the election of Donald Trump are set to be felt way across all sections of business and society - and into next year and beyond.
Right now, we are running our annual Confidence Survey - now in its fifth year - to provide to our readers a snapshot of how they and their peers in the international food industry see the year ahead unfolding. The latest survey is live and takes just a few moments to fill in.
The survey is looking to get a flavour of the industry's outlook on areas including consumer confidence, M&A and regulation.
As a thank you for filling in the survey, you'll receive the results on email ahead of their publication on just-food.com next month.
Sectors: Baby food, Bakery, Canned food, Cereal, Chilled foods, Condiments, dressings & sauces, Confectionery, Dairy, Dried foods, Free-from, Fresh produce, Frozen, Ice cream, Meat, poultry & eggs, Natural & organic, Private label, Seafood, Snacks, Sustainability & the environment, World foods