Blog:
How UK coeliac data underlines business opportunity

Hannah Abdulla | 14 May 2014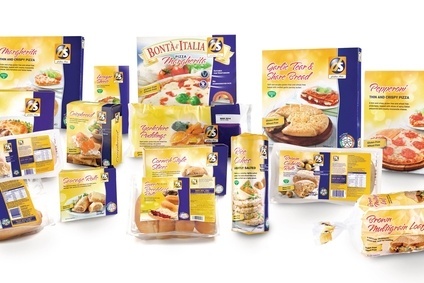 Greater awareness of coeliac disease means an increased demand in product diversity
Gluten-free food manufacturers are continuing to exploit the wealth of opportunities presented as a result of growing awareness of coeliac disease across the UK.
Between 1990 and 2011 the number of people diagnosed in the UK with coeliac disease has increased fourfold.
Coeliac disease can lead to a spectrum of problems from infertility to osteoporosis and bowel cancer. Previous studies have suggested around 1% of the population would test positive for the condition - but the data from a study conducted by the University of Nottingham suggests only 0.25% are diagnosed.
A researcher who led the study told the BBC, better and more available tests meant that recognition and diagnosis of the disease has become better.
Earlier this year, Bob Trice, UK MD for Dr Schar, the world's largest gluten-free specialist, told just-food diagnosis rates of coeliac disease were fairly stable, amid delays in diagnosis.
"It's difficult to get the health service to spend more money on that as there are many other priorities for healthcare spending," he said. "The average time a coeliac has between experiencing the first symptom and being diagnosed is 13 years. That's definitely something we should as a society try to improve."
And because coeliacs would only have access to staple foods on prescription, explains Trice, "they would definitely be interested in new products".
Of course, the once "niche" sector has possibly been done a lot of favours by high-profile fans such as Gwyneth Paltrow and Novak Djokovic who believe adopting a gluten-free diet has made them feel better and less tired.
Demand has thus forced manufacturers to respond with a bigger and better offering.
At the end of last year, Dr Schar acquired a fresh pasta, frozen pizza and recipe meal manufacturer in Italy, allowing it to supply pan-Europe with gluten-free pasta products.
And last month, after UK gluten-free firm Genius secured a "significant investment of millions" from private equity firm Verlinvest, it said it would "accelerate its delivery of top-quality free-from foods in the UK". This year it has added frozen pies to its bakery offering in a bid to enhance its portfolio of products.
Trice predicts the gluten-free sector will continue to grow.
"I think it will continue to be of interest for many, many companies," he said.
And not just in the UK.
Next month, just-food will be exploring the gluten-free opportunities in Brazil and Russia, two countries touted as hot emerging markets for the category.