Blog:

Hurrah for the Royal Wedding

Petah Marian | 21 April 2011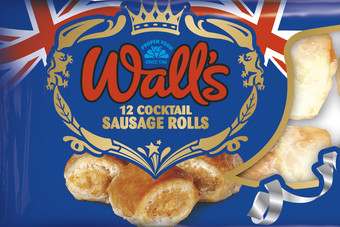 Walls has launched Royal Wedding themed cocktail sausage rolls
Forecasts that the impending Royal Wedding will contribute some GBP360m (US$596.6m) to the food and grocery sector is enough to bring some warmth to even the most hardened republican's heart [is it? - ed].
While the announcement of some wedding related products have been received with some bemusement at just-food towers, with so much money at stake, and in these tough times, slapping a Union Jack or some kind of (however tenuous) wedding link seems like a pretty good bet.
While cupcakes, champagne and other "party" food has led the royal wedding branding, there have been some stranger offers.
Walls' Limited Edition Cocktail Sausage Rolls is one of the less obvious choices, while Sainsbury's has really pushed the wedding boat out with a Kate & Wills Pieminster Pie, Wedding Cake ice cream, and commemorative cakes made by Fiona Cairns, the official baker of Kate and Will's wedding cake.
Meanwhile, Kellogg has chosen a different tack, telling its staff that, if they want to, they can choose whether they take the public holiday on 29 April off, or take it on a day of their choice.
---