Blog:

Iceland Foods claims "encouraging" start to online return

Dean Best | 7 May 2013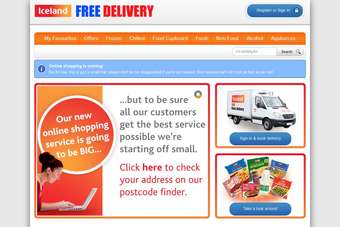 Iceland axed service in 2005 as it looked to turn itself around
We reported a fortnight ago Iceland Foods was to start trialling an online service in weeks - and, over the weekend, the UK retailer announced its return to the channel.
Iceland, which launched online in 1999 but shelved the service six years later as it fought to turn itself around, said "a small number" of stores had kicked off the trial.
The retailer said the stores - in London, the South West, the North West and the Nort East - had seen "very encouraging initial results".
Iceland already offers a home delivery option for in-store orders over GBP25 and the retailer said the full online service would build upon a scheme that caters for 180,000 transactions a week.
Chairman and chief executive Malcolm Walker said: "Iceland was the first UK food retailer to launch a nationwide online shopping service as long ago as 1999, but maintaining it was not a priority when I was faced with the challenge of turning around a near bankrupt company on my return to the business in 2005. Now the time is right to re-launch the service, building on our well-established and smoothly running home delivery infrastructure with an easy-to-use website that sets new standards for customer friendliness."
John Mackie, director of delivered sales at Iceland, added the retailer was "delighted" with the start of the trial.
"This is exceeding our expectations for the number and size of orders we have received, and for the proportion of new customers to Iceland that the service is attracting," he said.
---