Blog:

Industry pledges work to make food healthier with EU "roadmap"

Dean Best | 24 February 2016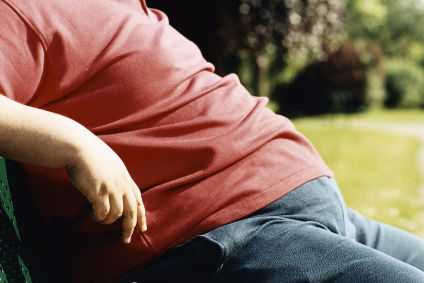 Six members states - including France, Italy and the UK - have not endorsed the plan
Europe's food manufacturers have backed a voluntary initiative drawn up by the Netherlands - which holds the rotating presidency of the European Union - to make products healthier.
The Roadmap for Action on Food Product Improvement was unveiled this week, with the Dutch government saying the public and private sectors, plus NGOs, would work together to reduce the levels of salt, saturated fats and added sugars in food.
"Most Europeans eat food that contains too much salt, saturated fat and sugar. This is one of the reasons the number of people with diabetes, cardiovascular diseases and obesity is still rising. Several EU countries already are reducing salt, saturated fats and sugars in food products. They do this in many different ways. However, we have a single European market, so co-operation at a European level is important to make the healthy choice easy for consumers," a statement issued by the Dutch government read.
The roadmap was published at a two-day conference in Amsterdam attended by industry, EU member states and NGOs.
Netherlands @EU2016NL Presidency Roadmap adopted! @FoodDrinkEU supports! #foodimprovement pic.twitter.com/W2JBacue41

— Dirk Jacobs (@DirkJacobsEU) February 22, 2016
Not all of the EU's 28 member states have signed up to the roadmap. Twenty-two members have done so, along with non-EU members Norway and Switzerland.
Netherlands @EU2016NL Presidency Roadmap adopted! @FoodDrinkEU supports! #foodimprovement pic.twitter.com/W2JBacue41

— Dirk Jacobs (@DirkJacobsEU) February 22, 2016
Edith Schippers, the Dutch minister for health, welfare and sport, said: "I am well pleased with the support that was expressed today. By now we have the support of 24 European countries. Not all of them yet. I will do my best to get more countries on board as well, but I want to get going, we cannot go on waiting. Today's conference has given us a good basis for working together on healthy products, to make the healthy choice easy."
The list shown in the photo above, posted on Twitter by Dirk Jacobs, deputy director-general of Europe-wide trade association FoodDrinkEurope, shows the countries to have endorsed the plan - and those that have not: the Czech Republic, France, Greece, Italy, Luxembourg and the UK.
Asked by just-food why the UK had not pledged its support for the roadmap, a spokesperson for the country's Department of Health said: "Reducing the amount of sugar and fat we eat and drink is essential if we are to lead healthier lives, and this will form part of our upcoming childhood obesity strategy. We want to make the healthy choice the easy choice, and we are grateful to the Dutch Presidency for promoting this important work."
The ministers for health among all EU member states are scheduled to meet at the European Council this spring.
FoodDrinkEurope welcomed the publication of the roadmap. Gilles Morel, the organisation's president, said the initiative would "position product formulation high on the EU policy agenda".
Morel said: "We look forward to share our industry experiences and activities and constructively contribute. Our industry has significant experience in this area and has a record of delivering meaningful results. With the right conditions and support we believe that working together against a shared ambition we can drive more meaningful change.
"We support the roadmap's emphasis on public-private collaboration and exchange at EU level. It recognises the need for national governments, food business operators, the European Commission, the WHO and NGOs to coordinate their action, which is positive."
Of course, some in campaigning circles will hardly welcome such voluntary initiatives and likely scoff at the fact the programme does not take in all EU member states.
However, the move, even if a simply roadmap for possible action, is notable. The area of product reformulation has tended to be a national issue and it is significant for an EU-wide (well, partially EU-wide) initiative to be outlined.
It could, if anything, show up some sharp differences in the progress being made on reformulation, which can only be a positive for those interested in improving consumer health.
Sectors: Bakery, Canned food, Cereal, Chilled foods, Condiments, dressings & sauces, Confectionery, Dairy, Free-from, Frozen, Health & wellness, Ice cream, Meat, poultry & eggs, Natural & organic, Private label, Seafood, Snacks, World foods