Blog:
Is personalised confectionery the future?

Hannah Abdulla | 26 June 2014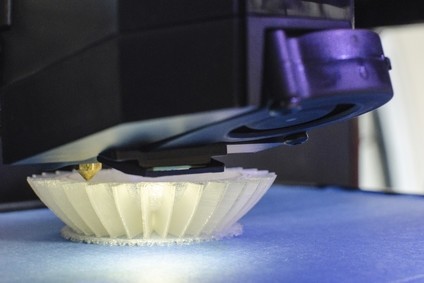 Hershey has announced plans for 3D printing
Egomania is growing and consumers want to be the centre of attention say Canadean, which has claimed the value of the global personalised confectionery market is over US$12bn.
More people than ever before are on the hunt for products that suit their personalities and tastes and over 7% of consumption globally is driven by consumers' search for products personalised to them. And the trend has now spread way beyond finding your name on Coke bottles.
Mondelez International's Australian arm has announced the launch of the 'Joy Generator' programme, which lets users log in to their Facebook profile and receive their personalised flavour match which is automatically dispensed (for free), before taking a snap with their flavour in a social media enabled picture booth.
The Flavour Matcher app, also newly launched, harnesses Facebook likes and interests across a number of categories from popular consumer brands, charities and sporting clubs through to music artists, TV shows, radio stations and movies to develop a match, mapped against Cadbury Dairy Milk flavour profiles.
There's nothing to suggest the match either programme comes up with will definitely suit you, but there is a certain feelgood factor involved knowing that chocolate bar is 'supposedly' perfect for you.
And it appears to be going even further. Earlier this month, Hershey announced it has teamed up with 3D Systems on a "multi-year initiative" to examine the potential uses of 3D printing in the confectionery sector. This "game-changer for the confectionery industry" which will offer options such as having a chocolate bar with your face on or a design you have created will make or break confectionery firms says Catherine O'Connor, senior analyst at Canadean
"Consumers will pay more for the novelty and experience that such technologies offer. Loyalty will also receive a boost as consumers come to feel closer to brands that they see as providing a unique offering 'for them', helping brands to stand out in a crowded market."