Blog:

Kellogg wants bigger bite from independent sector

Dean Best | 14 June 2010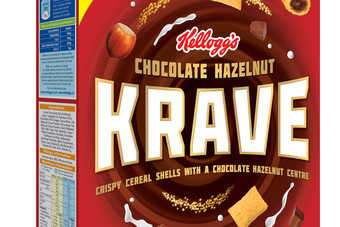 Kellogg is planning to roll out Krave further in the UK
Cereal giant Kellogg is eyeing the UK's convenience, independent and High Street discount retailers for further growth, just-food was told on Friday (11 June).
At a lunch briefing in London, the company outlined its plans to continue to drive sales at retail chains including The Co-operative Group, Spar and Poundland.
Kellogg plans to roll out its recently-launched cereal brand Krave into independent stores in time for the new university term in September - the reasoning being that students will nip down to their local c-store for some cereal ... if not for breakfast, then when they wake up in the afternoon (we all remember what it was like).
The company's other plans include continuing the momentum its snacks business has in this channel through, for instance, switching its Rice Krispies squares product from cereal shelves to the confectionery fixture.
As Kellogg said, snacks "over-indexes" in the company's "speciality" accounts: snacks account for 35% of sales in this channel, compared to just over 20% of the group's total turnover in the UK.
Building its snacks business in the UK has been a priority for Kellogg in recent years. In 2008, the company set out plans to double its snacks sales in the UK from GBP160m (US$196.4m) to GBP320m in 2012.
Two years in, however, and snacks sales currently stand at GBP180m.
---