Blog:
Kellogg's Veg Effect Calculator - genuine CSR move or attempt to revitalise MorningStar Farms sales?

Hannah Abdulla | 21 April 2016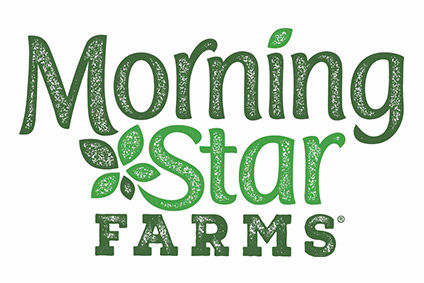 Kellogg has launched The Veg Effect Calculator to encourage consumers to go meat-free
After reporting falling sales in North America as part of its most recent full-year numbers, driven in part by declining sales in its MorningStar Farms meat-free brand, it appears Kellogg is exploring new ways to drive the unit's sales - this time, by giving its consumers a choice; the choice to be responsible.
For a while, industry experts have been touting the environmental benefits of going meat-free. In 2014, UK-based think tank Chatham House carried out research that claimed the livestock sector is responsible for nearly 15% of global emissions, similar to that produced by powering all the cars, trucks, planes, trains and ships in the world.
There are signs more consumers in the developed world are deciding, if not to stop eating meat, then to eat less. However, meat consumption remains on the rise globally. According to the Food and Agriculture Organization of the United Nations, global demand for livestock products is projected to increase by 70% to feed a population that is estimated to reach 9.6bn by 2050.
Kellogg today announced a step to show consumers in the US the impact eating meat can have on the world's resources. It has launched a Veg Effect Calculator, which it says is "an innovative tool to help people see the powerful impact a veggie meal can create on the environment".
"With a few simple calculations, people can easily determine how their personal food choices – and the food choices of their friends, families, and geographic regions – affect the world we live in, and how one small change to the way they eat can lessen their impact on the environment," Kellogg said in a statement.
According to research carried out by the company, the impact of eating a meatless meal instead of a meat-based one is "so powerful" that a consumer would save 3,600 gallons of water, 1,000 square feet of land and 184 car miles in greenhouse gas emissions, per person.
"MorningStar Farms is passionate about creating products that will change not just the way people eat, but also the world," said Todd Smith, director of brand and innovation marketing at MorningStar Farms. "We're on a mission to show people the many different ways to veg, and how even one simple change can lead to a world of difference. To bring this to life, we encourage folks to try out The Veg Effect Calculator and share it with their family and friends.''
But with the unit's falling sales - and with intense competition in the meat-free aisle in the US - is the calculator Kellogg genuinely doing its bit to save the environment, or will it be seen as just another attempt to boost MorningStar's sales?