Blog:

Lenta joins Metro with plan for Russian retail London listing

Dean Best | 3 February 2014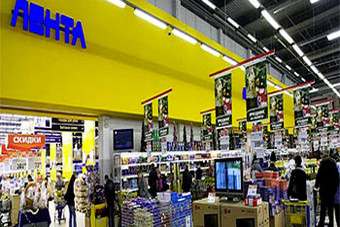 Lenta has ambitions to further expand in Russia
Russian hypermarket operator Lenta has set out plans for a listing in London. If successful, Lenta will join Russian peers X5 Retail Group and Magnit with shares trading in the UK capital - although it will be competing for attention with Metro Group, which plans to float its Russian cash-and-carry arm here.
Lenta has 77 hypermarkets in 45 cities across Russia, plus ten supermarkets in and around Moscow.
The retailer, in which private-equity firm TPG Capital owns a 49.8% stake, said it is the second-largest hypermarket operator in Russia and has plans to expand further.
Today's (3 February) announcements comes two weeks after German retail giant Metro said it would float part of its Russian cash-and-carry business in London.
Metro, which had been looking at options for funding for expansion, said it would look to list 25% of the division during the first half of the year.
Lenta CEO Jan Dunning said the float was a "major milestone" for the business. The retailer has shown signs of strong performance after a tumultuous year at the start of the decade that saw a public spat between its then major shareholders over who should be its CEO - a dispute that saw Dunning, then Lenta's CEO, leave the retailer in 2010.
However, a deal in 2011 brought an end to the saga when the two warring shareholders reached an agreement. PE firms TPG and VTB, which owned 30% of Lenta through a venture, teamed up with the European Bank for Reconstruction and Development to buy out their sparring partner and the retailer's largest shareholder, the Svoboda Corporation.
Reports emerged last summer that Lenta could be floated. One Russia-based analyst then told just-food the retailer had a number of attributes that could make it an attractive proposition for investors.
"It could attract a good amount of interest. It has decent growth and good margins compared to its peers. It is exposed to a high growth market and it could - at some point down the road - become an acquisition target itself, given the acquisitive nature of Russian retail," the analyst said on the condition of anonymity.