Blog:
Maggi crisis results in Q2 loss for Nestle India arm

Hannah Abdulla | 29 July 2015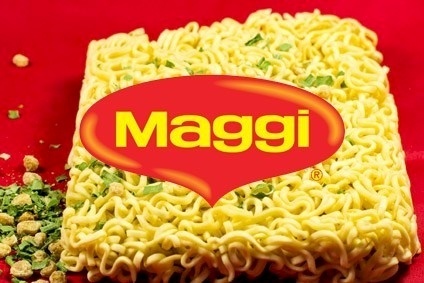 Nestle was forced to withdraw Maggi noodles from Indian shelves last month after food bodies insisted they were unsafe for consumption
After a particularly difficult quarter in India where it became the centre of the country's worst food scare in a decade, Nestle has reported a loss in its India business for the second quarter of the year.
The company said for the quarter ended June its Indian unit made a net loss of INR644m (US$10m), compared with a INR2.88bn profit a year earlier.
Sales fell 20% to INR19.34bn.
Nestle issued a recall of its Maggi branded noodles last month after Indian food safety regulators claimed the product contained elevated levels of lead. The Food Safety and Standards Authority of India also said the product contained the ingredient MSG when Nestle's packaging stated "no added MSG".
The scandal, which broke in Uttar Pradesh after the authorities detected elevated lead and MSG in routine testing, has seen a number of Indian states, including Gujarat and Tamil Nadu ban the sale of Maggi noodles. Maggi noodles account for 29% of Nestle's sales in India.
Earlier this week, Nestle replaced the MD of its Indian business, Etienne Benet, with the CEO and chairman of its operations in the Philippines, Suresh Narayanan. Nestle it said was a move to "reinvigorate the efforts to resolve this crisis."
"One of the strengths of Nestle is our pool of talented leaders, like Suresh, whom we can call upon in times like this," a spokesperson told just-food.