Blog:
Margin push behind Hormel's new appointments at Applegate

Katy Askew | 18 June 2015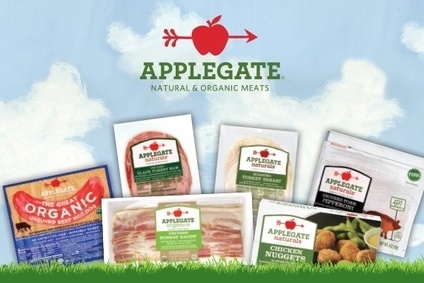 Applegate will give Hormel access to growing natural and organic meat markets
Hormel Foods revealed some key management appointments as it looks to bring the recently-acquired Applegate Farms under its wing.
The company said Steven Lykken, currently VP of commodity and supply chain at its Jennie-O Turkey Store arm, will take over as COO of Applegate. Meanwhile, Eldon Quam, director and business controller at Hormel's international unit, will take on the role of CFO at the natural and organic meat group.
As our insight pages argued when the deal was first announced, the acquisition of Applegate is significant for Hormel because – while it is relatively small in terms of the group's total revenue stream – it serves to unlock the natural and organic food sector.
However, in this category consumer trust is key. And, as the reaction of Applegate's consumers to news of the takeover suggested, shoppers paying a premium for Applegate's natural and organic products are inherently wary of legacy food makers like Hormel. As we argued, maintaining an independent Applegate will be key if Hormel is to capitalise on this growth potential.
Nevertheless, this must be balanced against the current en-vogue focus on cost reduction and strengthening margins that can be noted throughout the food sector. Sparked by deals like the private equity takeover of HJ Heinz, swiftly followed by the merger of the ketchup maker with Kraft Foods, food makers in the US are under more pressure than ever before to lower their cost base.
While privately-owned Applegate has not revealed its profit levels, it seems certain the group's profitability is well below that of 'big food' manufacturers. The appointments of Lykken and Quam are likely to reflect a push from Hormel to improve margins. Hormel would, however, be wise to tread carefully here. Applegate's entire focus is on producing meat using higher standards of animal welfare. This production model is a far cry from the factory farms that supply Hormel brands like Spam or Jennie-O – and it is the entire reason for the popularity of the business.
Hormel must perform a balancing act that sees it improve margins at its natural and organic unit without reverting to the standard production techniques that are being eschewed by a growing number of US consumers.