Blog:
McCain, Leclerc team up on veg soup from food waste

Hannah Abdulla | 26 November 2014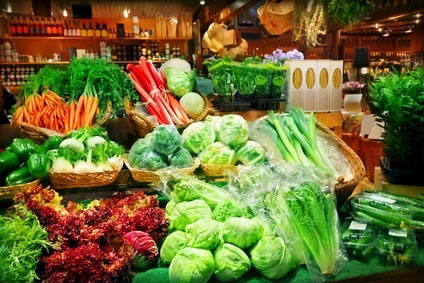 McCain and Leclerc find sometimes slightly flawed vegetables end up being wasted since they are unappealing
Global food waste is a mounting problem.
According to the UN's Food and Agricultural Organisation's 2014 estimates, the annual cost of wasted food hit highs of US$750bn.
Taking the US alone, 40% of all food produced, is not eaten. But McCain Foods is putting measures in place to change that.
In France, the Canada-based food group has teamed up with supermarket chain Leclerc, employment firm Randstad and the food banks of France to launch Bon et Bien.
The coalition will collect left over veg from supermarkets - commonly the veg that is perfectly fine to eat but because of slight imperfections is "not valuable to stores", these will then be processed into soup by McCain, and sold through Leclerc stores.
The project will recruit long-term unemployed people trained and coached by Randstad.
Jean Bernou, CEO of McCain's business in Continental Europe, said: "This project is a win-win solution for everybody. We are partnering with our grower partners and a key customer like E.Leclerc in the fight against food waste. At the same time we are creating local employment opportunities and a source for potato flakes production in our factories. All profit generated by Bon et Bien will be re-invested for the roll-out and increased social and environmental impact."
Manufacturers are becoming increasingly aware of their role in influencing a reduction in food wastage. At the end of October, Iglo launched a Europe-wide initiative that aimed to promote how home freezing and ready-frozen food can help address the issue of food waste.