Blog:

McCormick in the spotlight over Premier Foods' pension deficit and debt

Dean Best | 30 March 2016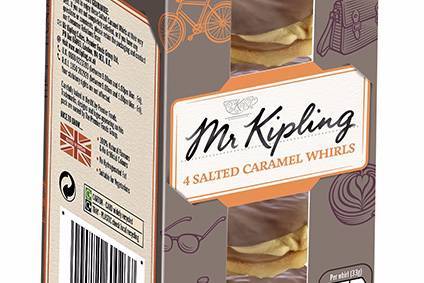 McCormick today upped its proposed offer for Premier
The conference calls companies hold with equity analysts can, on occasion, be relatively tame affairs, with businesses sometimes not pushed on issues and us in the media - allowed to listen only - sitting on the phone and wanting executives to be pressed on their initial answers. Yesterday (29 March), some stiff questions were put to McCormick & Co.'s management over its interest in Premier Foods plc.
McCormick announced the financial results for its first quarter yesterday but the company's senior team was always going to be quizzed about the US spice maker's proposed offers for Premier over the last six weeks, which the UK group revealed last week it had rebuffed.
Sanford Bernstein analyst Alexia Howard echoed some of the questions that had been swirling around the wider industry, putting to McCormick's management a deal for Premier would see the US group extend outside its core categories, invest in slow-growth, mature market in the UK and would be larger than the company's recent transactions.
McCormick president and CEO Lawrence Kurzius set out why the Schwartz owner is attracted to Premier and the UK market, which you can read on our news pages here.
In a note to sent to clients after the conference call, Howard still did not seem convinced by McCormick's interest in Premier. "While we expect the deal to be accretive given Premier's lower valuation than McCormick, we still question the strategic rationale going after a company in the challenging UK market with lower growth prospects," Howard wrote.
Later in the call, the heat was turned up further on McCormick's management by Max Lewis of JP Morgan. He asked what the impact an acquisition of Premier would have on McCormick's credit rating. Lewis said Premier's net debt stood at around US$930m and a pension deficit of GBP416m, which he argued, would result "in a total additional net debt of almost $1.5bn". Lewis added: "Even assuming an all-stock deal, this is a deal which could almost double the net debt of the group."
It is important to note here the latest figures Premier has issued on both metrics. In November, when the Sharwood's owner reported its half-year numbers, it reported net debt of GBP585m (or at current exchange rates US$842m) and an IAS19 pension deficit of GBP33m. These numbers were reiterated by Premier's PR agency in the UK over the weekend.
It appears therefore Lewis set out figures that were too high on the call today. However, Premier's balance sheet and its pension deficit have been two common topics of conversation among industry watchers as they have pondered McCormick's interest in the UK group in recent days, so the thrust of the questions was not out of left field.
At the time of writing, Premier had not responded to a request for clarification on its pension and debt figures.
One UK analyst told just-food today a figure to use for Premier's pension deficit is around GBP390m. The analyst said that number represented "the net present value of the cash payments required of circa GBP50m a year".
In any case, in response to JP Morgan's Lewis, McCormick CFO Gordon Stetz underlined it was the company's "full intention to maintain our investment grade rating" and said: "We believe we can achieve that through this transaction."
Stetz added: "While [a deal for Premier] is significantly large, if you go back in our history and you look at Ducros in 2000 and you look at Lawry's as recently as 2008, on a percentage of our market cap and the size of the company, it's really not quite different from those size transactions. Our intention - as we did in those two previous transactions - would be to lever up. Obviously it'll take our debt-to-EBITDA above where it is now but it wouldn't be at a level that would be unlike where we were with Lawry's and Ducros at the time. And as we did in the past, we would curtail our share buyback programme to pay down that debt and return to that investment grade rating. That's how we would finance this acquisition. It would be very much in line with previous deals."
Lewis insisted the "credit market is quite concerned" about a deal that could drive up McCormick's debt but Stetz replied: "Again the debt-to-EBITDA parameters would not be unlike where we were previously on other deals where we were able to maintain our investment-grade rating."
The JP Morgan executive turned his focus to the impact of servicing Premier's pension deficit could have on McCormick's earnings per share. Lewis also attempted to ask questions about McCormick's thoughts on Premier's wage bill and, more broadly, on the competitive landscape in the UK.
Stetz was polite but firm. "I appreciate it, Max, but these are all questions that we're not going to be able to answer. If I could just interrupt, these are all matters that we're not going to be able to address and so I don't want to tie up. We've got a lot of other questioners and so, I don't mean to be rude, but I'm just saying, we're not going to be able to address any of those points," Stetz said.
"Obviously, we would expect that this transaction were to occur, would be beneficial to the Premier shareholders and the other stakeholders in the business, by providing greater security than they perhaps have in this highly levered situation that they find themselves in today and we would also expect it to be value creating for McCormick shareholders as well. The degree to which it is accretive is something that we can't even speculate on, no deal has been agreed at this point and so the return would be -- any discussion of the return would be highly speculative other than we've been good stewards of shareholder value for McCormick shareholders and we're going to continue to keep our financial discipline and any deal that we undertake is going to be favourable through both accretion lens and through an EVA lens."
Lewis persisted. "Can you give the market some kind of indication as to when we might start to get some kind of firm statement from management as to the financial impact of this deal?"
It was here that Joyce Brooks, McCormick's vice president of investor relations, sought to move Lewis along, although not before one could hear one of the company's executives (presumably Stetz) respond to the JP Morgan's final question by saying: "This is not an interview. This is a Q&A session."
Brooks said: "Max, we've got several people in the queue and we want to move forward. So any other questions you have, we can take them offline, you can call me after the call."
McCormick did indeed have four other analysts to come so in some ways the company was justified in handing the microphone to those in the queue. But some of the exchanges yesterday underlined some of the questions hanging over McCormick's interest in Premier - and questions that remain now the US group has revised upwards its proposed offer for the UK company, as announced this morning.
Sectors: Bakery, Canned food, Condiments, dressings & sauces, Dried foods, Financials, Mergers & acquisitions, Private label, Snacks, World foods
Companies: Premier Foods plc, McCormick & Co.