Blog:

Morrisons, A&P ring the changes

Dean Best | 28 January 2010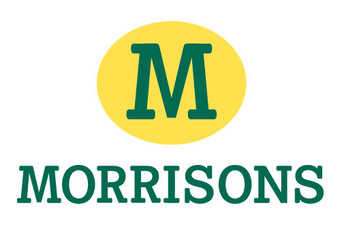 Sun is shining over buoyant Morrisons
Raised eyebrows on both sides of the Atlantic over the last 24 hours with leading retailers in the UK and the US both appointing new chief executives.
First, under-fire US retailer A&P announced it had poached Ron Marshall, the CEO of bookseller Borders Group to try to breathe fresh life in the business.
Hours later, Morrisons, a retailer more over-performing than under-fire, named ex-Loblaw and Wal-Mart exec Dalton Philips as the man to try to continue the stellar growth at the UK's fourth-largest grocer.
Both appointments were a surprise. Marshall, who is leaving Borders after just a year, is waving goodbye to a business that has posted three straight quarterly losses and a company struggling to withstand competition from the likes of Amazon.
His task at A&P will hardly be any easier. The supermarket chain has been making losses since June 2008.
The business, in which German conglomerate Tengelmann and investment fund Yucaipa own significant stakes, has been run by Christian Haub, an executive from the European country, since the autumn following the departure of former president and CEO Eric Claus.
The retailer has struggled to integrate the Pathmark chain, which it bought in 2007 - with Haub then claiming the acquisition would "transform" A&P. And competition in the north-east of the US has been especially fierce.
Could it be a case of jumping from the frying pan into the fire?
Morrisons, meanwhile, is a business on fire. The UK retailer again posted market-leading sales figures after Christmas, although the investment community had been waiting for a successor to Marc Bolland - who is set for the hot seat at Marks and Spencer - to be named.
Dutchman Bolland was hired from Heineken and, once again, Morrisons has gone international.
Philips joins from Loblaw, the Canadian retail giant, in an appointment that surprised the City.
Loblaw president and deputy chairman Allan Leighton, a former top executive at Asda, praised Philips' tenure at the retailer and said the 41-year-old's move to Morrisons was a reflection on the "progress" made at the business.
Nonetheless, Philips was an executive at Wal-Mart's operations in Germany, a venture that ended in 2006. Almost four years ago, the world's largest retailer quit the market after deciding it could not make the inroads it wanted in the fiercely competitive market.
With Morrisons facing big decisions on whether to invest more in non-food or break into online retailing, investors will be watching the next stage in the retailer's development closely.
---