Blog:
Morrisons pins fightback on David Potts

Katy Askew | 25 February 2015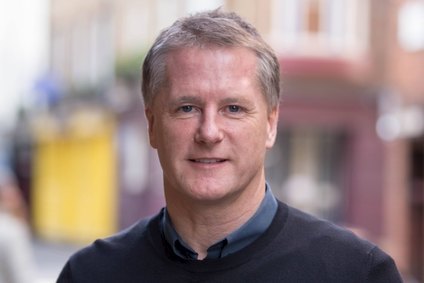 David Potts takes helm at Morrisons
Morrisons has named David Potts to the post of CEO in the hope the former Tesco executive will lead a fight back at the struggling supermarket group. ?
Potts, who is 57, has more than 40 years' experience in grocery retailing. He began his career stacking shelves in Tesco in 1973 and rose to become retail director in the UK and CEO of its Irish businesses. He subsequently became CEO of its Asian business. Since leaving Tesco in 2011 he has acted as a retail expert to advisory and private-equity businesses.
Potts replaces Dalton Philips, who was forced to stand down last month in the wake of a poor trading performance this Christmas.
Under Philips, Morrisons saw sales and market share and decline over a number of months and he faced criticism over his strategy to highlight artisanal credentials at the retailer. Initiatives like misters in the produce section were targeted as examples of how Morrisons was losing touch with its core value-conscious consumer base. These concerns - and declining sales - overshadowed efforts like launching into e-commerce, a move spearheaded by Philips.
So, what does Potts have in store for Morrisons?
Since issues with a quality-focused strategy emerged, Morrisons has shifted its attention to pricing. In line with the tactics employed by some of the UK's other supermarkets - notably Tesco and Asda - Morrisons has raised its focus on price to meet the challenge presented by the discount channel.
Morrisons launched its "match and more" campaign where it promised to match the discounters on price or refund the difference (likened by one industry executive to "printing money") earlier this year. This month, the group announced further price cuts on 130 grocery staples.
Shore Capital analyst Clive Black believes Morrisons is now on the right track and therefore expects Potts to eschew significant strategic announcements. Where he does see the retail veteran stepping up is in improving Morrisons execution.
"We believe that David Potts' expertise on the UK market made him the prime candidate for the role and it is not a surprise to our minds that he has been appointed. We believe that he will bring focus and pace to Morrison's, a business where in... we view the current strategy as being correct but the execution in particular needs correction," Black wrote today (25 February).
Shares in Morrisons rose in the wake of the announcement, easing slightly to be up 0.94% at 193.6p at 12:18 GMT.