Blog:

My funny valentine

Petah Marian | 9 February 2011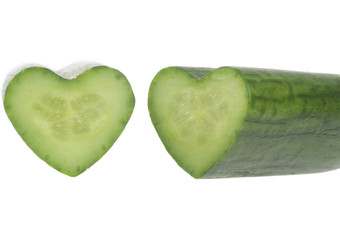 Sainsbury's will offer its Valentine's Day cucumber
In the lead up to Valentine's Day, just-food's email account has become bogged down with PRs attempting to find some tangential link between their product and the so called 'Hallmark Holiday'.
For those who feel their loved one would think chocolate and champagne are passé, Sainsbury's has launched a heart-shaped cucumber.
The retailer says the cucumber, "perfectly shaped once sliced" tastes as "fresh and as light as the common cucumber".
Sainsbury's goes as far to encourage customers to shop early as only a "limited number will be harvested".
Speaking about the launch, Sainsbury's spokesperson Elaine Young said: "Valentine's Day carries such an element of surprise we hope this year's fun love cucumber will get hearts racing, whether it's in a romantic packed lunch or a lovingly prepared salad."
Meanwhile, the Scottish Shellfish Marketing Group is expecting to see a significant boost in the sale of mussels, which managing director Stephen Cameron attributes to people seeing mussels as a "sexy dish". He adds that it is "quite an intimate experience to share a bowl of mussels that helps couples to relax and feel comfortable in each other's company".
However, Morrisons and The Co-operative Group have decided to keep it simple. Morrisons is offering deals on traditional gifts such as champagne and chocolate, while the Co-op is promoting its Eat In range.
I'll be holding out for one of these cupcakes from boutique baker Lily Vanilli. Well, either that or jewellery.
---