Blog:
National fish fingers and custard day?

Katy Askew | 2 April 2013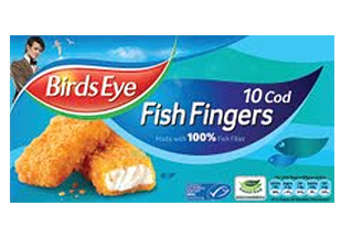 Doctor Who adorns the latest packaging for Birds Eye fish fingers in the UK
There are some of you who will immediately know what I'm talking about. For the rest, let me explain: tomorrow has been named "national fish fingers and custard day" to celebrate the favourite food of the eleventh doctor. Dr Who? Exactly.
Dr Who has replaced Captain Birdseye on a special-edition pack of fish fingers, which has been created by UK frozen food brand Birds Eye to mark the occasion and celebrate the 50th anniversary of the cult BBC series.
Avid Dr Who fans might be in for something of a disappointment, however. Birds Eye has only made one pack, a spokesperson for the group explains. This has been sent to Matt Smith who plays the eleventh Doctor in the iconic television show. I shudder to think what that would go for on eBay (mint, in box).
Lucky Smith has also been sent a year's supply of Birds Eye fish fingers.
Birds Eye has not entered into discussions with custard brands over potential cross-promotional opportunities this year, but as fish finger and custard day looks set to be an annual event, perhaps we should watch this space.
---