Blog:
Nestle, ConAgra ditch "diet" for "wellness" in frozen food push

Hannah Abdulla | 21 October 2014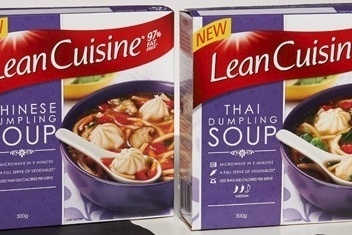 Lean Cuisine has seen sales suffer as demand for frozen foods drops
As the importance of health has grow in consumers' minds, frozen food has been left out in the cold. But two major manufacturers in the US are looking to heat up the sector by claiming frozen food means healthy.
According to data from Nielsen, US frozen food sales have contracted by almost 2% over the last two years. Over time, frozen - once linked with freshness, quality and health - became associated with "junk food". People increasingly swapped frozen meals in favour of fresh alternatives.
But two of the largest frozen food makers in the US are pushing the health credentials of frozen food.
Nestle has backed new analysis of data from the What We Eat in America National Health and Nutrition Examination Survey from the Centers for Disease Control and Prevention. The survey, looking at consumption between 2003 and 2010, reveals those who eat frozen meals have a lower calorie intake consume more vegetables and whole grains than fast-food eaters.
As a result, Nestle is trying to get people to ditch pizzerias for frozen pizza at home.
Meanwhile, ConAgra Foods - maker of Healthy Choice frozen meals - has announced findings from the Academy of Nutrition and Dietetics' 2014 Food & Nutrition Conference & Expo that it said illustrated "single-serving frozen meals can help people eat less".
"Ultimately, the key to good nutrition is eating a balanced plate. Many frozen prepared meals come full of key essential nutrients, and built-in portion guidance, making them good options for those always on the go," said Chavanne Hanson, head of nutrition, health and wellness for Nestle. "The fact is that frozen foods are made from many fresh ingredients and then simply frozen."
Of course, we did all get the memo earlier this year that Nestle and ConAgra would be focusing on bringing their frozen-meal options up-to-date. Criticised for failing to modernise their image, continuing to target dieters as consumer tastes shifted from weight management to "healthier living", both have seen sales of frozen meals suffer.
Kudos to both for finally getting with the programme and trying to turn those figures around. Whether their efforts are enough to stand up against the rapidly growing scratch-cooking sector, which ticks a number of appeal boxes including fresh and convenience, is something we're all looking forward to watch play out.