Blog:
No price on health say organic parents

Hannah Abdulla | 19 June 2014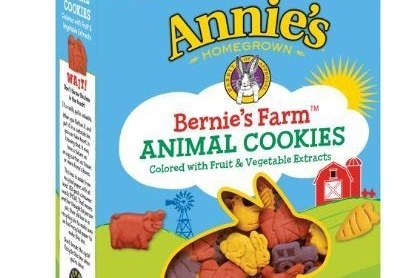 Annie's recently expanded the organic kids range Bernie's Farm
More parents in the US are willing to pay a higher price for organic food to guarantee their kids are eating better, according to the latest research from the Organic Trade Association.
The body carried out a survey of over 1,200 households in the US with at least one child under 18, discovering "price has become much less of a barrier to purchasing organic products".
Some 51% of parents said cost was a key factor in limiting their organic purchases but that compared with 62% a year earlier.
"Parents in charge of the household budget recognise the benefits of organic, and are willing to pay a little more to know that they are giving their families the highest quality and most healthy products being offered in their local store," said Laura Batcha, executive director and CEO of OTA.
Almost half of the parents polled - 47% - said half or more of their weekly grocery purchases are organic, while close to 10% said they buy only organic.
But pricey organic product manufacturers are likely to have to re-think their strategies soon as others look to provide more "affordable organic" options.
In April, Wal-Mart announced it would list a range of products under the Wild Oats brand, a move it said would "save customers 25% or more" on organic groceries.
"We know our customers are interested in purchasing organic products and, traditionally, those customers have had to pay more," Jack Sinclair, executive vice president of grocery for Wal-Mart US, said. "We are changing that and creating a new price position for organic groceries that increases access."
Nevertheless, Wal-Mart's move could bring more consumers into the organic space, giving conventional manufacturers food for thought.