Blog:

Now Aussie grocery giant Woolies invests in meal-kits

Dean Best | 10 June 2019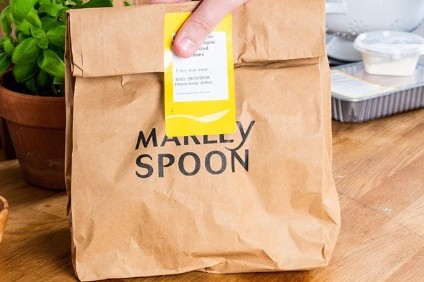 Marley Spoon has been targeting supermarket customers
The growing consumer interest in - and demand for - buying food online has put meal-kit players in a number of western markets in the spotlight, even if it is still too early to judge how big the market could become or which products will be a long-term success. Australia's largest grocer has decided to make an investment to find out more.
Woolworths Ltd is to put AUD30.1m (US$21m) into Germany-based Marley Spoon, a meal-kit business set up in Berlin five years ago that operates in four European countries, the US and Australia. The funding will be in the shape of debt and equity, which will lead to Woolworths owning just over 9% of Marley Spoon.
Fabian Siegel, Marley Spoon's founder, said the investment "provides validation that home-delivered kits is a growing segment that can complement the traditional supermarket online offering".
In a statement, Marley Spoon said it would "benefit from Woolworths' deep industry experience" gain the "ability to engage with its larges customer base" and work with the retailer's sourcing teams.
The statement added Woolworths would "gain valuable insights" from Marley Spoon's "manufacturing, distribution and market experience in home-delivered meal kits as it looks to complement its current customer offering".
Marley Spoon's most direct competitor in Australia is its German meal-kit peer HelloFresh but Woolworths (and Coles, Australia's number two food retailer) have launched their own meal kits in the battle to offer convenience to shoppers.
There's no getting away from the fact meal-kit businesses are seeking to put forward an alternative for consumers to bricks-and-mortar grocery shopping. Therefore, the fact Marley Spoon has decided to team up with Woolworths has caught the eye.
In November, Siegel was quoted by The Australian Financial Review as saying traditional supermarkets misunderstood the business model for meal kits and insisted retailers' moves to launch their own kits "doesn't work".
When Marley Spoon listed in Australia last year, its shares had an issue price of AUD1.42. In April, the company's shares stood at AUD0.38 after publishing a trading update for the first quarter of the year. Net revenue stood at EUR29.5m (US$33.4m), up 56% on the first quarter of 2018 but down 3% on the fourth quarter of 2018. As of 31 March 2019, Marley Spoon said it had circa 190,000 "active customers" across its markets.
In an interview with the same publication published on Friday after news of the deal with Woolworths emerged, Siegel insisted the tie-up was the best option for Marley Spoon (which is listed on the Australian Securities Exchange and saw its shares rise in the wake of the announcement).
"The business is actually at the inflection point where cash burn has been coming down dramatically,'' Siegel was quoted as saying. "It was not a rescue operation. I think overall that is not the case. Customers have been switching to us for week-night cooking,'' he said.
For Woolworths, the investment could perhaps be taken as a signal the retailer recognises it needs to find out more about the meal-kits market, which could represent a threat and an opportunity for one of Australia's top two traditional grocers.
The minority position is appropriately cautious, given how there is still some uncertainty about how the market will play out amid the changes in how consumers are buying food. But it does give Woolworths a window into a fledgling but dynamic side of the market.
As ever, on the other side of the negotiating table, it would be a surprise if, in the minds of the smaller entity, there is not a tiny bit of concern their larger partner will take what they need to know and subsequently develop a much more competitive offer.