Blog:

Ocado's bringing the best of France to the UK

Petah Marian | 22 July 2011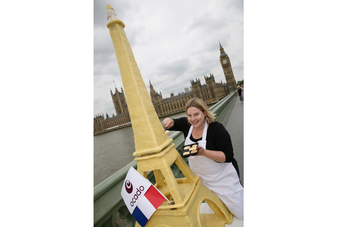 Ocado launches the Reflets de France range with a giant Eiffel Tower made out of cheese
Ocado seems determined to bring the best of France to the UK with its launch of Carrefour's Reflets de France range.
And how better to celebrate this partnership but with a sculpture of the Eiffel Tower made out of a combination of English Cheddar and Reflets de France Tomme de Savorie.
The PR stunt follows the the announcement of an agreement to sell Carrefour's products through online grocer Ocado in the UK. The range will comprise over 300 SKUs and include products like wines, olives, cheeses and other "authentic" French products.
---