Blog:
PE owner slams Findus over horse meat response

Katy Askew | 13 February 2013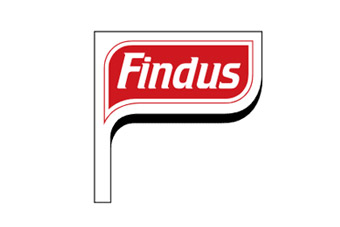 Findus shareholder Lion Capital has criticised the frozen food giant over the horse meat saga
Findus has come under fire for its response to the horse meat crisis - from the head of one of its private-equity shareholders, Lion Capital.
Earlier this week, Findus attracted the attention of the UK's politicians when Labour MP Tom Watson accused the frozen food company of being slow to recall the affected beef lasagne and insisting the firm should be held to account.
"For over a week Findus have known they could not guarantee the contents of their beef lasagne for over six months. Think about that for a moment. How did they let that happen? Why didn't they respond? I think Findus are negligent," Watson insisted in an open letter.
And today (13 February), it was the turn of the company's lead shareholders to turn on Findus management.
In an interview with Sky News, Lyndon Lea, a partner at Lion Capital, complained Findus was slow to inform shareholders of the issue and - significantly - failed to go on the front foot in a bid to restore trust in the brand.
"Within hours [of finding out about the contamination] I sent an email to the chairman stating that Findus needed to step forward and accept responsibility, apologise to the consumer, restore trust in the brand and be very visible in managing this crisis," Lea said. "Findus took advice from its public relations adviser, Burson Marsteller, who gave exactly the opposite advice and felt that this was an industry issue and not a Findus issue."
Certainly, Findus could have been more vocal in its efforts to communicate to the public once the contamination had been confirmed. The group was alerted to a potential issue on Saturday 2 February by supplier Comigel. However, it was not until the following Saturday - one full week on - that it communicated directly to consumers, taking out adverts in the weekend press.
In defence of Findus, the frozen food group was perhaps not so slow to act on Comigel's warning as has been suggested. Indeed, it seems much went on behind the scenes in the first few days that the crisis hit the company. As a spokesperson for the retailer told just-food, it withdrew product and alerted its retail customers to a potential issue the following working day from when it received Comigel's warning. And Findus initiated a consumer recall as soon as tests for horse DNA returned positive.
In hindsight, it is easy to say Findus should have been quicker to alert consumers and in initiate a full recall. But what if the tests had in fact come back free of horse DNA? Findus would have done immense damage to its brand and initiated a costly and unnecessary recall for nothing. Should this scenario have played out, I am sure observers would have been equally as quick to denounce management as reactionary and alarmist.
So, Findus's failure essentially lies in how it handled the PR side of things. If the group been more proactive in its communication efforts, as Mr Lea suggests, it is likely that much of the criticism that has been levelled at the firm would have been avoided.
---