Blog:
PepsiCo's tweet-to-eat vending machine

Hannah Abdulla | 3 September 2014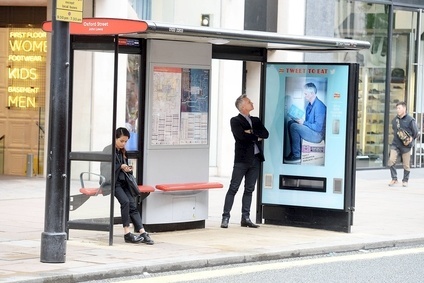 PepsiCo has installed a tweet-activated Walkers vending machine at bus stops in London
PepsiCo has devised a new way to connect with today's tech-savvy consumer - a Twitter-activated vending machine.
The latest iteration of the snacks giant's Do Us A Flavour campaign in the UK has seen the company build vending machines into bus stops in London.
PepsiCo's UK business devised the Do Us A Flavour campaign in 2009. Consumers are invited to come up with unusual flavours for its Walkers brand, with the general public voting for a winner. It has since been rolled out to markets including the US, Netherlands and Turkey.
This year in the UK, the voting includes consumers being able to sample the flavours - for free - at selected bus stops in London.
The bus shelters - two on Oxford Street and one on Clapham Junction - are active for two weeks. The machines respond to the @walkers_busstop handle in a tweet and reward the tweeter with one of the six crisp flavours competing for the crown.
Lee-Teng Chung, marketing manager at Walkers, said: "The Do Us A Flavour campaign has taken the nation by storm so we are delighted to offer the public the chance to try the new flavours in such an innovative way."
One tweeter called the advertising move "ingenious", with another tweeting "the changing face of social media - love it".
PepsiCo should be applauded for this novel mix of technology and social media. FMCG rivals will be watching with interest.