Blog:

Ready for departure?

Andy Coyne | 3 October 2018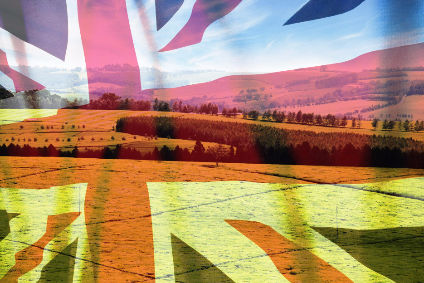 UK set to leave EU on 29 March
At the Food & Drink Business Europe conference, held in Coventry in the English Midlands on Tuesday (2 October), one subject seemed to engage the attendees more than any other. You've guessed it: Brexit.
While other break-out seminars were patchy in terms of attendance it was standing room only in the Brexit room and it seemed to be the subject under discussion in the coffee areas too.
Understandable really as with less than six months to go until the UK leaves the European Union there is no deal - trade or otherwise - in the offing. Those firms that buy and sell products across the Continent are wondering what is going to happen and trying as best they can to future-proof their businesses.
An almost impossible task on the face of it.
As the appropriately named Viviana Spaghetti from issue-based communications firm The Whitehouse Consultancy put it: "We provide insights but mostly we say 'we don't know what is happening.'"
To be fair to Ms Spaghetti, who has in the past worked as an external consultant for the European Commission, neither does anyone else.
Her advice to those in attendance was of the commonsense variety: monitor the Brexit process, map and audit your supply chain etc.
But, looking for some good news, she talked about a future outside the EU for UK food businesses involving less red tape and thus a greater opportunity to innovate.
On the negative side, she mentioned the possibility of having to create different products for different markets, a possible disruption of trade and price increases for consumers.
"But it will not just have an impact on the UK," she said. "Italy doesn't trade too much with the UK so it is not such a problem but The Netherlands, Belgium and the Nordics will all be affected by it."
Erica Sheward, from food industry research group Leatherhead, brought some positive opinion into the proceedings when she said: "I still think a free trade deal is up for grabs."
She added: "The EU knows if we go for a no-deal it is potentially as bad for them as it is for us. Friction-free trade is in the interest of both the EU and the UK."
Sheward, who until recently worked as a civil servant at the UK's Department for Business, Innovation and Skills, warned deals forged post-Brexit with non-EU countries will be with territories where different standards apply in areas such as GM crops and labelling. Chlorine-washed chicken and hormone-fed beef could be on its way.
But she ended on a positive note. "Based on my experience working for the government around the world, there is huge love and trust for the UK food and drink sector," she said. "We trailblaze in so many things."
Unfortunately the UK also does a good line in complacent politicians.
While the Coventry event was taking place, just 17 miles up the road in Birmingham at the Conservative Party conference, Dominic Raab, the minister responsible for Brexit, dismissed "lurid predictions from the prophets of doom" about a no-deal scenario.
His speech drew an angry response from UK trade body The Food and Drinks Federation (FDF). "It's all very well for Dominic Raab to decry scaremongering on a no-deal Brexit, but just two months ago he was the one raising the possibility of stockpiling food and calling in the squaddies to help," its president Ian Wright said.
Wright pointed out the government takes the issue so seriously that it has appointed a food supplies minister.
"The last person to occupy such a position oversaw the end of rationing in 1954," said Wright.
Get ready for a bumpy ride between now and Brexit departure day next year.