Blog:

Sainsbury's-Asda merger - UK watchdog sets wheels in motion

Dean Best | 18 May 2018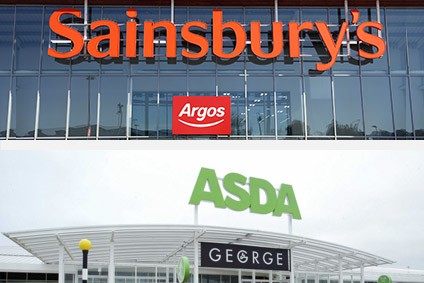 Sainsbury's and Asda plan to combine to create UK's biggest food retailer
It was certain The UK's Competition and Markets Authority would look into the ramifications of the biggest corporate development in the country's grocery sector for more than a decade - and today (18 May) the watchdog sent out an invitation to comment.
Since Sainsbury's (the UK's number two grocer) and Walmart-owned Asda (number three) announced their plans to combine, the market has been awash with speculation about how the CMA would react and how many stores the combined business would have to divest to get the deal through.
It is nowhere near that stage yet but this morning the CMA kicked off the process to scrutinise the possible impact the deal could have on the UK grocery market.
The CMA said it was invited interested parties to comment on the transaction ahead of the regulator moving on to the next stage of the investigation, a so-called "phase one" probe.
As well as much talk about the number of stores the retailers may have to offload, the sector is awash with speculation about the deal between Sainsbury's and Asda could affect the wider industry, most notably suppliers.
The CMA said today: "The CMA is also likely to proactively contact companies and organisations that are active in the markets affected by the proposed merger, or have valuable insights or evidence that could affect the CMA's investigation."
Once phase one is completed, the CMA will then decide whether to take the proposed transaction to a "phase two" stage, which can be more protracted.
Sainsbury's and Walmart believe they can get the deal passed. Store disposals are likely but, in overall terms, it would be a surprise to see the CMA block the transaction.
Industry watchers have pointed to the regulator's recent approval of Tesco's combination with UK wholesaler Booker is an indication larger, sector-shaping transactions can get the green light in the UK.
Sectors: Baby food, Bakery, Canned food, Cereal, Chilled foods, Condiments, dressings & sauces, Confectionery, Dairy, Dried foods, Free-from, Fresh produce, Frozen, Ice cream, Meat, poultry & eggs, Mergers & acquisitions, Multichannel, Natural & organic, Private label, Retailers, Seafood, Snacks, World foods
Companies: Sainsbury's, Asda