Blog:
Sandwich maker looks to capitalise on Nestle's Hot Pockets switch

Hannah Abdulla | 22 August 2014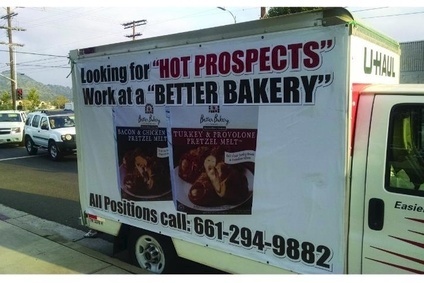 Better Bakery has taken advantage of Nestle's Hot Pockets plant closure announcement by launching its own recruitment campaign
They say one man's trash is another man's treasure. Earlier this month, Nestle announced it would be scrapping production of its Hot Pockets sandwiches at its plant in Chatsworth in California and would move it to another site, leaving 360 staff out in the cold.
But small-timer Better Bakery has used the opportunity to shout about its "rapid growth". The California-based heat-and-eat sandwich maker, which two years ago had less than 40 staff on its workforce, now employs 280 and is looking to add a further 40-50 to its team.
"We are growing rapidly and have a need for more people to join our team. When we heard Nestle was closing its Chatsworth Hot Pocket plant, and we immediately wanted to help and let them know we are hiring," said CEO Bryan Freeman.
The firm has used Nestle's announcement to launch its own recruitment campaign, going to the length of placing a mobile billboard in front of the closing Nestle plant, announcing it is "looking for hot prospects". On Monday it is conducting interviews - and handing out free Pretzel Melts in a bid to kick off its two new product lines, Skinny Melts and Breakfast Melts.