Blog:

SIAL opens in Paris

Dean Best | 19 October 2014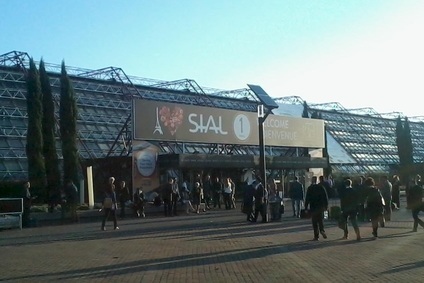 SIAL opened today (19 October) in Paris
It is an unseasonably mild and bright morning here in Paris as this year's SIAL expo gets under away. Will the mood of exhibitors match the sunnier weather?
SIAL's flagship exhibition (it runs a number of regional trade shows in other parts of the world) takes place in the French capital every two years and, in recent years, the event has been held against the backdrop of the toughest trading environment for a generation.
The current economic weather is mixed. In the UK, headlines have been dominated by unemployment tumbling. However, in Europe, there are concerns about Germany (will it fall into recession?) and France remains in the spotlight (a spotlight added to in almost comic fashion by the head of UK retailer John Lewis recently).
Russia's import restrictions have hit parts of the sector in varying ways. In the US, recent data on retail sales has caused concern.
Over the last 12 months or so, food industry executives in Europe and in North America have regularly expressed their belief the sector is facing unprecedented change, with an upheaval in consumer habits. Consumers are shopping less often but in more types of outlet than before, with visits to "non-traditional channels" like club stores, dollar outlets and online on the rise.
And the rise of digital and mobile communication means FMCG companies had to change the way they marketed to consumers.
Exhibitors at trade shows like SIAL tend - on the whole - to be an upbeat bunch. They are, after all, in full-on sales mode, hoping to open up countries to their wares or build their presence in existing markets.
However, what is their outlook for the markets in which they operate? How do they see consumer confidence? How are they planning to resonate with a consumer still cautious and more savvy than ever before?
Stay tuned to just-food in the coming days as we report direct from SIAL, speaking to a range of international exhibitors to find out what they see as the key challenges and opportunities facing their businesses.
Sectors: Baby food, Bakery, Canned food, Cereal, Chilled foods, Condiments, dressings & sauces, Confectionery, Dairy, Dried foods, Fresh produce, Frozen, Ice cream, Meat, poultry & eggs, Private label, Seafood, Snacks, World foods