Blog:
Sugary snakes lose "killer" appeal as Nestle halves size

Hannah Abdulla | 9 October 2014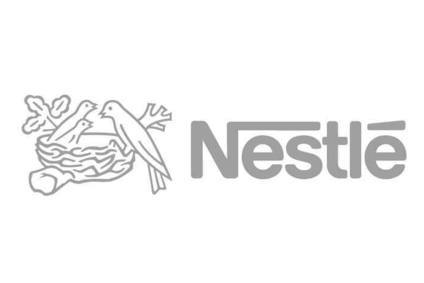 Nestle is halving the size of its Killer Python product
In a move likely to appease sugar bashers, Nestle has announced it is halving the size of confectionery product Killer Pythons.
The new treat size, available on the Australian market, weighs 24g compared to a previous 47g.
"The move is part of Nestle's efforts to help Australians better manage their health, by controlling the amount of food, especially treats, they eat," the company said in a statement.
Dietitian Melanie McGrice said shrinking confectionery portions to a more appropriate single serve is one step in helping people control their nutritional intake since "people often can't judge serving sizes".
"Controlling portion size is an effective, simple and reliable tool that is used in maintaining a balanced diet. A ten-year-old can now run off a Killer Python in around 30 minutes. With the previous size, it would have taken almost an hour," she said.
But the move has provoked mixed reactions from the general public. Taking to Twitter one user said it was a "sad day", with another calling it an "outrage". However, other uses have supported the move with one tweeter adding it was the "right thing to do in order to protect mindless fat people from themselves".
In local media reports Nestle's general manager of confectionery, Martin Brown, acknowledged there were "disappointed Python fans" particularly those who formed an affiliation to the product as children, but the compamny seemed confident in its step to cut added sugars.
"It's part of helping people improve their nutrition, health and wellness, and underlines our fundamental belief that for a company to be successful, it must also create value for society," Brown said.
Nestle is not the first confectioner to reappraise its products in a bid to tackle obesity and diabetes. Earlier this year, Mondelez International axed its Cadbury Bar and a Half range in the UK to support the Responsibility Deal on Public Health the country's food industry has with government. Two years ago, Mars announced plans for a calorie cap on its confectionery around the world.
And despite some negative reaction from consumers, manufacturers are showing greater interest in reviewing product recipes. In March, B2B chocolate giant Barry Callebaut told just-food "more and more of its clients are showing an interest in reformulations: limiting of calories, reduction of saturated fats, the partial or full replacement of sugar".
It is difficult to argue manufacturers are carrying out such moves altruistically. The threat of regulation is ever-present, especially when campaigners and health professionals argue high-sugar foods are a key factor in rising obesity. By reformulating, be it independently or through voluntary initiatives with governments, industry can demonstrate it is playing a role in tackling the problem.
Making it very clear it is prepared to stick to its guns, the world's largest food maker said resizing the Killer Pythons is only "the beginning of this Nestle initiative".