Blog:

Tesco at centre of migrant workers row in UK

Dean Best | 12 August 2013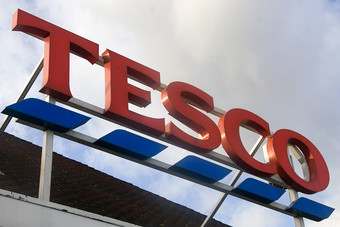 Tesco acted swiftly to dismiss claims and set out recruitment policies
Tesco is at the centre of a row over the use of migrant workers in the UK after a Sunday newspaper report previewed a speech set to be given by a Labour minister that was to attack "unscrupulous employers" and single out the UK retailer.
The crux of the row is the concern some hold in the UK at the high level of youth unemployment in the country while the increase in the employment rate among EU nationals is growing quicker than for UK citizens.
Chris Bryant, the UK shadow immigration minister, had planned to point the finger at Tesco - and UK clothing retailer Next - in a speech today.
The speech was leaked to The Sunday Telegraph, which reported Bryant was set to claim the retailers had favoured foreign workers over British citizens and hired overseas nationals on cheaper salaries than Britons.
After the report in The Sunday Telegraph, Bryant was criticised by the two retailers, who accused Bryant of getting his facts wrong.
The Labour minister's speech, for instance, was to say Tesco had moved a distribution centre from the Essex town of Harlow to Kent. Staff at Harlow, he planned to say were told they would have to take a pay cut if they wanted to move to the new DC. "The result? A large percentage of the staff at the new centre are from (the) eastern bloc," the minister was set to say.
Tesco pointed out the DC was moved not to Kent but to Dagenham in east London. The "vast majority" of the staff at the new site "are British and live locally".
The retailer added: "We have one of the best pay and benefits packages in the industry, and we pay the same rate whether our colleagues are British or from the EU."
Later in the day, Channel 4 News reported claims Tesco had told staff at Harlow they would have to accept a pay cut to take a job at the Dagenham site. In response, Tesco said: "Pay rates do vary at our distribution centres and are benchmarked against the local market. This was explained to colleagues at Harlow and a support package was offered to anyone transferring to Dagenham."
Bryant today insisted the description "unscrupulous" was not aimed at Tesco or Next, who, he told the BBC, "often go the extra mile" to employ British workers but can find it a challenge to find local staff.
"Both Tesco and Next have had to use non-UK nationals in their new operations … in relatively large numbers", the minister said. "I don't think it is unscrupulous to employ migrant workers."
However, he added: "My question is, and always was going to be and still remains today, when we have 1 million unemployed youngsters under the age of 24 and a very high level of long-term unemployment, is there a way we can regulate labour markets better so foreign workers are not exploited, as happens in some cases, not specifically Tesco and Next, and also make sure local workers stand a better chance?"
Bryant's claims were in the end not included in the speech but left Tesco scrabbling to set out its employment policy in a number of statements. The issue is a political hot potato, with the coaltion and the opposition Labour Party keen to appear tough on immigration, which is set to be a key issue at the 2015 General Election. With immigration - in some minds - linked to unemployment in the UK, both sides are setting out their 'concerns' over the impact immigration can have on the labour market.
While those concerns can be over-played by some politicians in the centre and on the right, some Britons are anxious about the impact migrants can have on jobs. Some feel - rightly or wrongly - that businesses are actively recruiting from eastern Europe. And those Britons are also Tesco - or potential Tesco - shoppers so the retailer clearly felt it needed to set out its position publicly.
"I doubt many of our customers spend much time thinking about our distribution network and how the food on our shelves comes to be there. Our success as a retailer depends entirely on being able to give our customers the products they want, when they want them – if we can't do that, they'll take their business elsewhere. But in recent days a spotlight has been shone on our network, and some unfair charges have been laid at our door. I want to correct the record," Gerry Gray, Tesco's UK operations director wrote in a blog today.
Gray said Tesco had planned to keep the Harlow and Dagenham sites when it announced plans to build the new site in 2007. However, this year, Tesco decided it was not "viable" to run both sites, he explained.
"We absolutely refute any suggestion that we moved colleagues from Harlow to Dagenham to give them a pay cut and reduce the wage bill. The Dagenham site is a multi-million pound development – it doesn't make sense to invest that sum of money in order to reduce a wage bill," Gray said.
"Like many other companies, we set pay levels in line with the local market. But we offered colleagues from Harlow the opportunity to move to Dagenham on their existing pay rate, with extra money for travel and relocation costs, moving – over a period of five years – to the same level of pay as the 350 new colleagues recruited from the Dagenham area.
"It is also not true that a large proportion of the workers in Dagenham are non-British. Whether employed directly by Tesco or through an agency, they are overwhelmingly from the local area.
"But the most serious accusation is that we have employed foreign workers in Dagenham on cheaper wages over British workers. This is simply untrue.
"We are not legally allowed to offer different rates of pay to people from different nations. Our pay rates are the same whether colleagues are British or from the EU and our combined pay and benefits package is in the top 25% for the industry."
Gray continued: "The fact is that we cannot discriminate between UK and EU citizens when hiring. But we do make every effort to recruit colleagues from local communities where we can and we don't advertise or recruit directly from overseas for jobs in our distribution centres.
"We also have a charter in place with all of our recruitment agencies that makes clear that priority should be given to applications from local people. We work closely with unions, including Usdaw, to ensure that this charter is upheld at all times.
"No one should be in any doubt that we take our responsibility as the UK's biggest private sector employer extremely seriously. We treat our colleagues fairly and are proud to be creating 20,000 jobs in the UK over two years."
From Bryant's leaked speech to the minister's back-peddaling on his initial claims on Tesco and Next (and not forgetting the problems Labour has had with the perception of its record on immigration), the story has dominated headlines here in the UK.
The food manufacturing and retail sectors are industries that lean heavily on migrant labour. In many ways, some UK companies would struggle without employees from overseas. And, the UK's official forecaster itself, The Office for Budget Responsibility, has recently argued the country needs hundreds of thousands more immigrants to boost the nation's workforce as the population ages.
However, in some parts of the UK, the perceived link between immigration and unemployment is a frustration and consumer-facing companies like Tesco or Next face increased scrutiny of their recruitment practices.