Blog:

The challenge of getting a "stealth small brand" to stick

Dean Best | 12 December 2018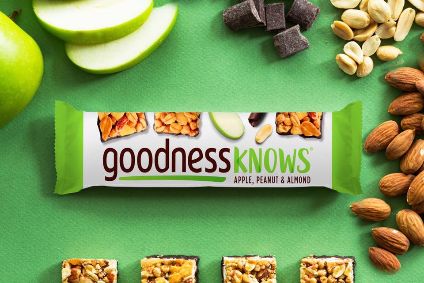 Goodnessknows set for axe from UK market
Earlier this year, in a popular article on just-food, our US columnist Victor Martino coined the phrase "stealth small brand" - a product developed by Big Food but designed to look like it comes from a start-up. Mars has demonstrated how difficult it can be to get such a brand to stick.
Last summer, Mars rolled out Goodnessknows, a "healthy" snack brand first launched in the US in 2015, in the UK.
Announcing its move to take Goodnessknows across the pond, Mars said last July it would spend GBP4.6m (then US$6m) on advertising the product in the UK in its first year and planned to produce 80,000 of the bars every hour. Some 10% of profits from the sales of the bar were to go to UK causes.
Michele Oliver, vice president of marketing at Mars' UK chocolate business, said: "Goodnessknows has been created to fit in with people's busy lifestyles, coming in four squares that can be enjoyed all at once or eaten throughout the day. However, it is not just snacking on-the-go, consumers increasingly want products that match the values they live by."
This week, Mars admitted it planned to remove Goodnessknows from the UK market due to poor sales.
A spokesperson for Mars told just-food: "Sales of Goodnessknows have underperformed against our expectations since launch, so we took the difficult decision to discontinue the brand in the UK market."
The spokesperson said the move would mean Mars could focus on its "strategic partnership" with US snacks maker Kind, also present in the UK and in which the Mars Bar and Twix maker acquired a minority stake last autumn. Kind has been doing business in the UK since 2015.
The news on Goodnessknows prompted Cyrille Filott, global strategist for consumer foods at The Netherlands-based financial services group Rabobank, to take to Twitter.
It is not easy to grow a Stealth Brand... I still believe it is a viable option to many big food companies. (@NSFoodsMemo). Mars to discontinue Goodnessknows snack bar brand in UK | Food Industry News | just-food https://t.co/A30SyPDh6z via @just_food

— Cyrille Filott (@Cyrille_Filott) December 12, 2018
Victor (or @NSFoodsMemo to his followers on Twitter) replied:
Maybe they inflated their own expectations with this. Demand = supply not the other way around. "Mars said then it planned to produce 80,000 of the bars aimed at health-conscious consumers every hour, with 10% of the profits set to go to good causes."

— Victor Martino (@NSFoodsMemo) December 12, 2018
For more on what Victor's "stealth small brands" concept and his thoughts on the strategy, click here to read more.