Blog:

The latest outcome of General Mills' portfolio "reshaping"

Dean Best | 23 February 2018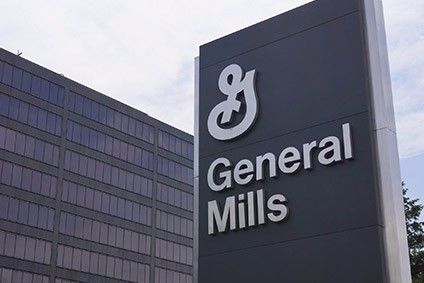 General Mills to move into pet food
This week, General Mills CEO Jeff Harmening told an audience of investors and analysts in the US the "reshaping" of the Cheerios-to-Yoplait maker's portfolio would involve M&A and disposals - and be central to improving the growth profile of the business.
Today, the US food giant made a significant move on that front.
The owner of brands including Old El Paso Mexican-style foods and Nature Valley snack bars has decided to move into pet food.
General Mills has agreed to pay around US$8bn for US-based Blue Buffalo Pet Products, which the company says makes "natural foods and treats for dogs and cats" under the Blue brand.
"The addition of Blue to our family of well-loved brands provides General Mills with the leading position in the large and growing Wholesome Natural pet food category and represents a significant milestone as we reshape our portfolio to drive additional growth and value creation for our shareholders," Harmening said.
"In pet food, as in human food, consumers are seeking more natural and premium products and we have tremendous respect for how attentive Blue Buffalo has been to the needs of their consumers, pet parents and pets, as they have built their brand."
General Mills said the pet food market in the US is worth $30bn and generating "consistent 3-4% growth".
The company insisted pet food is "highly attractive for retailers based on continued market growth, premiumisation and subscription-like purchase patterns that drive traffic and repeat purchases".
It said Blue Buffalo is the leader in the fastest-growing category of "wholesome natural" pet food, with double-digit growth over each of the last three years.
Citing data from Nielsen, Profitero and management estimates, General Mills said the wholesome natural side of the market accounts for 10% of sales by volume and 20% of sales by value.
Alongside the deal, Blue Buffalo reported its 2017 financial results, which included a 10.9% rise in annual net sales to $1.28bn and a 48.6% jump in net income to $194m.
"The transaction will be immediately accretive to General Mills net sales growth and operating margin profile," General Mills said.
Reflecting on the deal, Pablo Zuanic, an analyst at US investment and trading firm Susquehanna International Group, said the deal "makes sense" for General Mills and is "not unexpected".
"The move is not unexpected, as slow growth CPG companies seek to enter the faster growth segment of natural and premium pet food. For example, Smucker diversified into Big Heart, and WhiteWave Foods, prior to being acquired by Danone, put forward the highest bid for Merrick's (bought by Nestle)," Zuanic said today.
"We think there is potential for counter bids, either from companies like Smucker (trying to bulk up their pet food portfolio), Nestle (pet food is a priority), or from CPG companies not in pet food at present trying to diversify into faster growth categories.
"This would be a bigger ask for Smucker and they would need to issue equity. If General Mills does buy Blue Buffalo, we see this news as a slight negative for Smucker."
General Mills expects to close the deal by the end of its current financial year, which elapses in late June.
just-food analysis: General Mills' bid for growth - CAGNY 2018 takeaways