Blog:

The possible hit to competition from Sainsbury's-Asda merger

Andy Coyne | 27 September 2018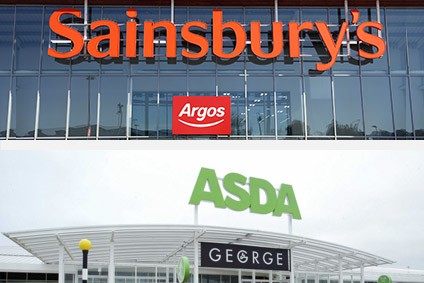 Statutory deadline for phase two of probe is 5 MArch 2019
The UK's supermarket landscape is in a state of flux. The question is whether that is a good thing or bad thing for consumers, suppliers and the grocers themselves.
In the week that the country's largest supermarket chain, Tesco, launched its first no-frills stores, under the Jack's brand, to compete with low-cost discounters Aldi and Lidl, the country's competition watchdog has said the planned merger between two other members of the 'big four', Sainsbury's and Asda, could damage supermarket competition in 463 areas.
This has been widely interpreted as meaning that the chains may have to sell hundreds of stores.
The Competition and Markets Authority (CMA) said there could be a "substantial lessening of competition" if they were "insufficiently constrained". The findings were contained in the CMA's phase-one investigation into the prospective deal and published today (27 September).
It said: "At a local level, the parties' stores overlap in several hundred local areas across the UK."
Just nine days ago the UK's competition watchdog said it was referring the planned merger between UK supermarket giants Sainsbury's and Asda for an in-depth "phase two" investigation.
The CMA said then the deal raised sufficient concerns to be referred for a more in-depth review. At that time it highlighted the overlapping of stores but also pointed to the risk that shoppers could face higher prices or a worse quality of service and raised issues relating to the supply chain - specifically whether suppliers would get a worse deal from the combined stores (with their combined buying power) than they get at the moment from two separate customers.
Sainsbury's and Asda in their turn have called on the CMA to also include Aldi and Lidl in its calculations of risk to competition rather than just the big four. It would seem, on the face of it, to be a fair request given their omniprescence.
What analysts are wondering is whether there is a tipping point (400 store closures? 500?) beyond which it doesn't make financial sense for Asda and Sainsbury's to seal the deal.
And even if the number is low enough for them to take the hit, what is going to happen to all that supermarket-shaped real estate that will come onto the market?
Will it provide further openings for fast-growing retailers such as B&M to up their game and the average size of their stores or will the discounters be the ones to take advantage?
It would be ironic indeed if the main beneficiaries of a merger between Sainsbury's and Asda were to be Aldi and Lidl.