Blog:
Tyson Foods acts on claims of abuse at supplier

Hannah Abdulla | 28 August 2015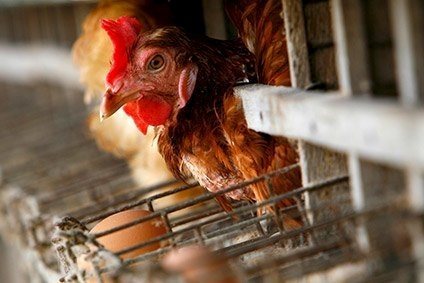 Tyson has dropped a Tennessee chicken supplier following reports of animal abuse
Just a month after reports Tyson Foods was investigating claims of animal abuse at one of its contract chicken farms in Delaware, the US poultry giant has dropped a Tennessee supplier over similar allegations.
A video was released by Mercy for Animals at a news conference in Los Angeles where workers at a Tennessee farm - which MFA said was the T&S Farm in Dudecom - were seen stabbing, clubbing and stomping on chickens.
McDonald's, which is supplied by the same farm, has also severed ties.
A letter on the MFA website read: "These sensitive and intelligent animals are crammed by the tens of thousands into filthy, windowless sheds. High levels of ammonia due to the filthy factory farm conditions also lead to severe skin and throat irritations, blindness, and deadly respiratory problems. As the world's largest fast-food chain and a top customer to Tyson Foods, McDonald's has both the power and ethical responsibility to prevent egregious cruelty to millions of animals."
Last month, a video was released on animal abuse at a chicken farm in Delaware where Tyson Foods was accused by MFA president, Nathan Runkle, of "literally torturing chickens to death".
"Animal well-being is a top priority for us. We do not tolerate improper animal treatment and take claims of animal abuse very seriously. Our farmers work hard to raise healthy birds, however, sometimes chickens – just like people – get sick. At the time this video was shot this past spring, this farm had birds that were sick with a respiratory illness. As a result, what was shown in the video is not typical for this or any other farm. It was also not a food safety issue," a spokesperson told just-food at the time.