Blog:
UK health leaders say obesity threat "severe", call for "emergency task force"

Hannah Abdulla | 1 September 2014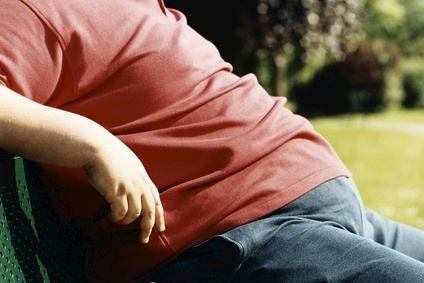 Health leaders are calling for an emergency taskforce to deal with the UK obesity crisis among children
UK health leaders have called for an "emergency task force" to tackle the childhood obesity crisis in the country as, for the first time, they are faced with a generation of patients "who may predecease their parents".
A letter to the chief medical officer, Dame Sally Davies, from the Royal College of General Practitioners warned that unless urgent action is taken now, an entire generation will be "destroyed" by a "diet of junk food and sugary drinks".
The body, along with 11 partner organisations, has requested a Child Obesity Action Group (COAG) "be set up as a matter of urgency". COAG calls for a more joined up approach of obesity treatment services so children can be encouraged to eat healthily from a young age.
Present studies suggest one fifth of four-to-five year olds are presently overweight or obese.
Dr Rachel Pryke, RCGP clinical lead for nutrition said: "We cannot allow our young people to become malnourished, squandering their childhood and vitality hunched over computer consoles and gorging on junk food.
"We have reached a state of emergency with childhood obesity and the current threat to public health is most definitely severe."
Dr Richard Roope, RCGP clinical lead for cancer called for "radical steps...at the very least levying tax on sugary drinks".
"We are in denial. Our children are currently amongst the most overweight in Europe. This statistic is something that we should all be extremely ashamed of and we all have a responsibility to take action and reverse the trend," adds Roope.
Mexico is one country that has made no exceptions when it comes to tackling its obesity crisis. Earlier this year the country enforced a tax on high-calorie foods. As yet however, there is little evidence to suggest the impact this is having on obesity levels.
But it's not like the UK is asleep when it comes to the obesity topic. The Food and Drink Federation announced in June that its members would place a 250kcal limit on "shop-bought single-serve confectionery". The cuts will be done by spring 2016. And the country has already banned the advertising of foods that are high in fat, salt or sugar during children's programming on television. One area yet to be explored, especially due to its growing importance is internet advertising.
But this latest call from the RCGP is harrowing to say the least. There is no doubt the food and drink industry will once again be forced to stand up and take a look at the impact their products are having on society. Reformulation will be key. In a pro-active step, Heinz has become the latest to cut the sugar content of its ketchup range, launching Heinz Tomato Ketchup 50% Less Sugars, which contain half the sugar of the original and 25% less salt too.