Blog:
UK Labour "plans junk food ad watershed"

Hannah Abdulla | 9 January 2015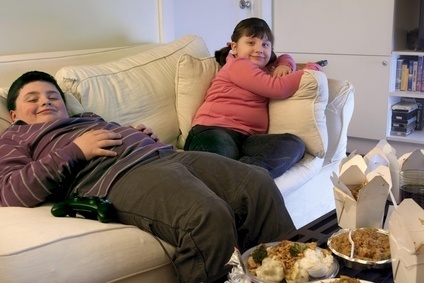 Labour is reportedly looking at ways to cut food-related health problems
There is speculation in the UK the Labour Party is planning a 9pm watershed on junk food advertising if it wins power at the country's General Election in May.
According to leaked reports, the party plans to impose curbs on the advertising of food and drink high in fat, salt and sugar in a bid to tackle rising obesity levels across the country.
For a while now, adverts have been a prominent theme in the war against junk food manufacturers' methods of targeting children. Campaigners have pleaded with food companies to tone down their marketing activities.
In September companies including Nestle, General Mills and Mondelez International extended voluntary restrictions on how they marketed food to children. The manufacturers, part of the International Food & Beverage Alliance industry organisation, said the new policies would cover "virtually all media", including radio, cinema, mobile and SMS marketing. Marketing techniques, such as the use of licensed characters, movie tie-ins and celebrities that appeal to children under 12, would now only be used for products meeting "better-for-you" criteria.
Such initiatives indicate how governments have been prepared to support self-regulation and voluntary action.
However, official figures in the UK show health problems in the country associated with being overweight or obese cost the NHS more than GBP5bn a year.
The UK government has worked with industry in areas such as product reformulation but there have been calls for action on how companies market their food.
A watershed would have a significant impact on marketing strategies and one body not in favour is ISBA - the voice of British advertisers. Ian Twinn, ISBA's director of public affairs, said: "This may not be an accurate leak from the Labour Party, but if it is true advertisers will quite rightly be very disappointed.
"There is no evidence to suggest that proposals like these would achieve Labour's policy objectives which is to help tackle obesity."
The idea, according to Campaign Live is expected to feature in a Labour blueprint to improve public health, due to be published next week.