Blog:

Unilever and Danone continue B Corp push

Dean Best | 21 September 2018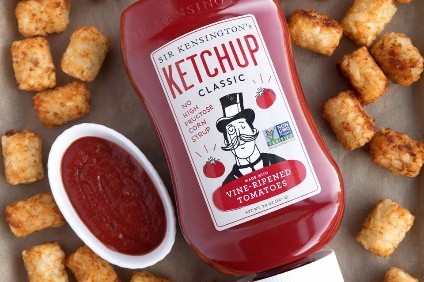 Sir Kensington's now among the B Corp units at Unilever
Unilever and Danone are two of the largest food companies to have embraced the B Corp certification and over the last 24 hours both have made fresh announcements.
A business certified as B Corp takes into account stakeholders in general, rather than holding as pre-eminent the return to its shareholders.
The B Corp movement has grown substantially since its launch in the US in 2007 and certification is taking the interest of a rising number of food companies.
Further underlining the significance of B Corp to the food sector is the support the movement is receiving from a number of its largest players, notably Unilever and Danone.
In Ben & Jerry's, Unilever owns perhaps the best-known B Corp brand in the world and the consumer-goods giant has recently added more to its business through M&A.
Meanwhile, at Danone, company-wide certification is one of nine goals the French group outlined earlier this year that it believed would "drive long-term sustainable value creation".
Yesterday in the US, Sir Kensington's, the upstart condiments maker Unilever acquired last year, announced it had achieved B Corp certification. "In short, B Corporations represent a global movement of people using business as a force for good. B Corps meet higher standards of social and environmental impact, transparency, and accountability to stakeholders, rather than just shareholders," Scott Norton, co-founder of Sir Kensington's, said.
This morning in France, Danone said its in-house, venture-capital arm Danone Manifesto Ventures had become the latest of its units to get the certification. The Activia and Cow & Gate owner wants its entire business to be a B Corp by 2030.
"We don't look at B Corp certification as being a CSR kind of strategy," Danone CEO Emmanuel Faber insisted in April, in an interview with just-food. "It's core to the way we are designing our business models and the way we accelerate the redesign of our business models."
There has been some scepticism about the certification, while there will be some in the investment community with shorter-term horizons that may disapprove of major, listed companies going down this road.
For all that, our deep dive into the topic - Why should food companies consider becoming B Corp? - is, to date, the second most-read piece on just-food.com in 2018. You can read the full piece here.
Meanwhile, our interview with Faber in April can be read in full here.
If you've hit the paywall on both or either of those, you can get 30 days of full access to the site for GBP1 / US$1 / EUR1.