Blog:

Unilever - consumers in emerging markets care more about sustainability

Dean Best | 5 January 2017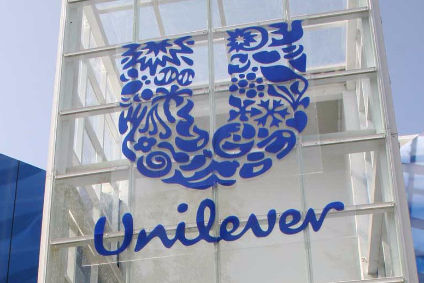 Exposure to "unsustainable business practices" and the "power of social norms" could be driving interest in sustainably-produced products in emerging markets, Unilever said
Unilever, one of the consumer goods companies seen in the vanguard of sustainable business, has issued data it claims shows the issue is a bigger driver of shopper behaviour in emerging markets than in the developed world.
The Knorr soup, Ben & Jerry's ice cream and Dove soap owner conducted a survey of 20,000 adults in five countries to find out whether and how sustainability concerns affected their purchasing decisions.
"A third of consumers are choosing to buy from brands they believe are doing social or environmental good," Unilever said today (5 January).
Moreover, the company, which has spoken in the past of how its own brands that are developed and marketed with sustainability in have outperformed the rest of the business, claimed the survey showed there is "an unprecedented opportunity for companies that get it right".
Unilever said: "More than one in five of the people surveyed said they would actively choose brands if they made their sustainability credentials clearer on their packaging and in their marketing. This represents a potential untapped opportunity of EUR966bn (US$1.02trn) out of a EUR2.5trn total market for sustainable goods."
Keith Weed, Unilever's chief marketing and communications officer, added: "This research confirms that sustainability isn't a nice-to-have for businesses. In fact, it has become an imperative. To succeed globally, and especially in emerging economies across Asia, Africa and Latin America, brands should go beyond traditional focus areas like product performance and affordability. Instead, they must act quickly to prove their social and environmental credentials and show consumers they can be trusted with the future of the planet and communities, as well as their own bottom lines."
And it is Unilever's findings on shopper behaviour in emerging markets that caught the eye.
Unilever said the study suggested the trend for what it called "purpose-led purchasing" is greater among consumers in emerging economies than in developed markets. The company said 53% of shoppers surveyed in the UK and 78% in the US say they "feel better when they buy products that are sustainably-produced". By comparison, that number rises to 88% in India and 85% in both Brazil and Turkey, Unilever said.
Why could that be? Well, Unilever said its study presented two probable reasons for consumers' greater focus on sustainable purchasing in emerging economies.
"First is direct exposure to the negative impact of unsustainable business practices, such as water and energy shortages, food poverty and poor air quality. And second is the power of social norms. So, while Brazilian, Indian and Turkish people feel pressure from their family, friends and even their children to buy greener, more socially responsible products, this sense of social scrutiny is currently less prevalent in the UK and US," Unilever said.
Are you and your business seeing similar trends? Drop us a line. We'd be interested to hear from other food companies about the trends they are seeing develop.