Blog:

US plant-based foods lobbyists get notable new member

Dean Best | 30 October 2017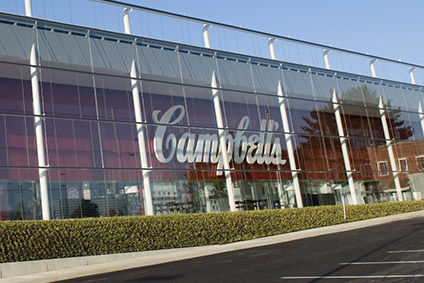 Campbell left the larger Grocery Manufacturers Association earlier this year
More US trade-body news has caught the eye today (30 October). The Plant Based Foods Association, set up just 18 months ago to promote the growing category in the US, has attracted a major new member.
Campbell Soup Co. has announced it is joining the PBFA, a move the US food giant said highlighted the "shared goal" it has with the association of "bringing more plant-based foods to consumers".
Now, of course, there will some plant-based advocates that will raise an eyebrow at Campbell's comments, given the company has products such as its namesake Cream of Chicken soup in its portfolio. The business has looked to add plant-based products to some of its branded ranges, launching, for example, a plant-based protein milk under its Bolthouse Farms brand earlier this year.
In any case, Campbell's move is another signal the members of the so-called 'Big Food' have realised consumer demand for meat, dairy and eggs in the US is, if not in freefall, then certainly easing as more shoppers look to eat more plant-based foods.
It also follows Campbell's move earlier this year to quit the US food industry's largest trade body, The Grocery Manufacturers Association, after "finding ourselves at odds with some of [its] positions".
Announcing its membership of the PBFA, Campbell served up some stats from Nielsen, which it said showed the US plant-based foods sector has grown "more than 8% in the past year". Campbell said the data showed the plant-based milk category "is up 3% since last year, outpacing sales of cow's milk over the same period".
For its part, the PBFA said it was "thrilled" to have Campbell as a member. "With their leadership, the plant-based foods sector is certain to grow even faster. We look forward to a long and productive partnership," Michele Simon, the association's executive director, said.
Campbell is set to be followed out of the GMA exit door by Nestle, which earlier this month confirmed it is to leave that association by the end of this year.
Looking at the PBFA's membership, it looks like Nestle is already (in a way) a member, through its recent acquisition of US vegetarian business Sweet Earth.
That, of course, is not the same as being a formal member of the PBFA but, with more of the country's fast-growing plant-based food businesses being snapped by the members of 'Big Food', the recently-formed association looks set to be made up of companies backed by some of the largest names in the industry.
Perhaps Campbell's new membership of the PBFA could open the door to dialogue with plant-based firms that are already part of the association and that could be open to investment or a new owner...
just-food Column: The plant-based food and drink revolution is on in the US