Blog:

Warrnambool urges investors to hold fire on "opportunistic" Bega offer

Dean Best | 18 September 2013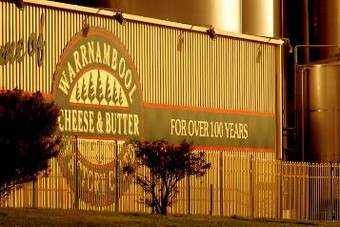 Bega claims combined business would benefit from "globally relevant" scale
Australian dairy processor Warrnambool Cheese and Butter Factory has told investors to "take no action" on the A$319m takeover bid from local peer - and shareholder - Bega Cheese, while it reviews what it has already labelled an "opportunistic" offer.
Bega, which first invested in WCB in 2010 when it bought a 15% stake in the business, last week made a cash-and-share bid it claimed would benefit both companies' shareholders.
WCB chairman Terry Richardson has written to the company's investors to say its board is looking at the offer and to urge them not to act until its directors have made their recommendation.
Richardson also made the point of highlighting WCB's recent moves, which he said "provide a positive outlook" for the company's growth and profitability.
The initiatives, he said, "are contributing to an improving product mix, higher margins and earnings diversification" and "will create significant value for shareholders". In the last year, for example, WCB has signed deals to produce cheese products for Kraft Foods and supply milk powder to Japan's Mitsubishi Corp.
However, in the letter, Richardson also indicated WCB had an early view of at least the timing of Bega's offer.
"WCB directors will assess these factors as we consider whether Bega's offer adequately reflects the value of the WCB business today, the expected future earnings uplift from the initiatives currently underway and the improving market conditions. Given the highly favourable outlook for WCB, we consider the timing of the offer to be highly opportunistic," Richardson wrote.
The offer must remain open for at least a month from when it opens, which, WCB said, can be no earlier than next Thursday (26 September).
The presence of a second major local dairy co-op, Murray Goulburn, could muddy the waters. Murray Goulburn owns a 17% stake in WCB. What are its intentions? It tried to buy WCB in 2010 but withdrew its bid after rebuttals from the WCB board and indications Australia's competition watchdog thought a deal could hinder competition in parts of the milk market.
As an unlisted co-op, Murray Goulburn has no shares to offer in any counter offer. Any bid for Murray Goulburn would still likely interest anti-trust officials in Australia. But could it make a Bega takeover more difficult?