Blog:

What's driving pre-Brexit stockpiling?

Dean Best | 13 March 2019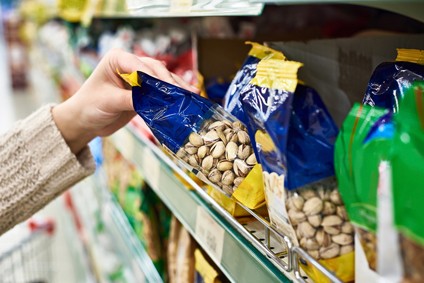 Concern over prices driving stockpiling, GlobalData says
A significant chunk of UK consumers are either starting - or planning - to stockpile ahead of the country's departure from the EU.
Research from data and analytics firm GlobalData published today (13 March) showed more than a quarter of UK shoppers have begun stockpiling or plan to stockpile before Brexit (still, at the time of writing, scheduled for 29 March, even if a majority of UK MPs have - in the last few minutes - voted to rule out a 'no-deal' Brexit).
But it is not shortages driving any stockpiling or plans to do so.
Thomas Brereton, retail analyst for GlobalData, said: "Two-thirds of all shoppers believe that the price of their usual food and grocery shop will rise notably, and just over 10% of people claim they are already stockpiling products. It is the fear of price increases rather than shortages that is the biggest driver – with 60% of stockpilers doing so because of a belief of higher prices post-Brexit, and 52% doing so in anticipation of product shortages.
"Shoppers are either stockpiling or planning to stockpile a wider range of food categories than the predictable cupboard staples such as household products and cereals, with tinned fruit and vegetables proving a popular category, as well as tinned meat products."
The UK food industry has spent months building inventory but has publicly warned of the "significant disruption" that would face the industry from a 'no-deal' Brexit on all foodstuffs and particularly fresh-food. The close relationship between the UK and the EU and the 'just in time' supply chain between the two is often cited.
Brereton said: "The just-in-time supply chain that UK supermarkets operate on means that there is not the specialist infrastructure in place to deal with stockpiling – particularly of fresh goods – and it is important that the Government provides clarity on the situation as quickly as possible to reassure shoppers."
The GlobalData research showed almost 40% of shoppers are either currently stockpiling - or planning to - household products, with both cereal and tea/coffee at 35%.
Meanwhile, Morrisons, the UK's fourth-largest grocer, said today UK shoppers had started stockpiling toilet rolls and painkillers in a bid to plan for a 'no-deal' Brexit. According to The Guardian, Morrisons has upped stocks of products consumers use to fill cupboards and larders, such as tins of soup and beans.
As far as Morrisons is concerned, so far, stockpiling had been limited, chief executive David Potts said.
Sectors: Baby food, Bakery, Canned food, Cereal, Chilled foods, Condiments, dressings & sauces, Confectionery, Dairy, Dried foods, Free-from, Fresh produce, Frozen, Ice cream, Meat, poultry & eggs, Natural & organic, Private label, Retailers, Seafood, Snacks, World foods
Companies: Morrisons