Blog:

WHO's "conditional" sugar cut advice angers activists

Dean Best | 5 March 2015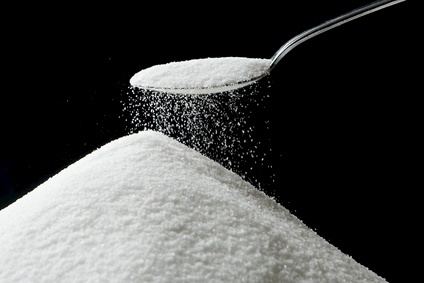 WHO "flunked opportunity" on sugar recommendation, campaigners claimed
The World Health Organization, seen by experts in the field as hardly a friend of the food industry, is now facing the ire of campaigners over its official guidance on sugar.
A year ago, the WHO - the head of which has publicly criticised the obstacles "Big Food" can apparently place in the path towards public health improvements - issued its latest advice on sugar intake.
First published last March, the guidelines re-stated a recommendation from 2002 that sugars should make up less than 10% of total energy intake per day. However, they also suggested taking the level down to 5% will benefit consumers.
After almost 12 months of consultation, the WHO yesterday (4 March) announced its finalised guidance. It still recommends adults and children reduce their daily intake of free sugars to less than 10% of their total energy intake.
The WHO also says a further reduction to below 5% (roughly 25 grams or six teaspoons) a day would "provide additional health benefits". However, it now says this part of its recommendation was "conditional".
"Few epidemiological studies have been undertaken in populations with a low sugars intake. Only three, national, population-wide studies allow a comparison of dental caries with sugars intakes of less than 5% of total energy intake versus more than 5% but less than 10% of total energy intake," the WHO said.
"WHO issues conditional recommendations even when the quality of evidence may not be strong on issues of public health importance. A conditional recommendation is one where the desirable effects of adhering to the recommendation probably outweigh the undesirable effects but these trade-offs need to be clarified; therefore, stakeholder dialogue and consultations are needed before the recommendation is implemented as policy."
After a year in which the issue of sugar intake grew into a mainstream consumer issue, perhaps campaigners were expecting the WHO to make a firm recommendation on the lower threshold. They were hardly happy at the WHO's announcement.
Tam Fry, patron at the Child Growth Foundation and an adviser to campaign group Action on Sugar, said; "On behalf of children whose teeth particularly suffer the effects of over-consumption of sugar, I am appalled that the WHO flunked the opportunity not to make a separate recommendation of 5% for them."
Action on Sugar itself criticised the way the WHO came to its recommendation. "The WHO used the GRADE system for evaluating the evidence which is useful for drug trials, but is not appropriate for the links between diet and health," it said. "This has allowed the food industry to sow the seeds of doubt amongst the WHO, who have failed to come up with the strong recommendation that is so vitally needed, especially for children."
Food manufacturers in the UK at least did not pass up the opportunity to take aim at campaign circles in their own response to the WHO's announcement.
"Where a conditional recommendation of a reduction to 5% of total energy is made, WHO is clear that this is based on very low quality evidence of sugars contribution to dental caries, not obesity nor associated disease," Barbara Gallani, director of regulation, science and health at the UK's Food and Drink Federation, said.
"The hysterical food and nutrition messages we are increasingly seeing peddled by a range of stakeholders often focus on individual nutrients and are rarely backed by robust or up-to-date science. These messages unfortunately are misleading, unhelpful and at the expense of the simple message of promoting a balanced diet within the context of a healthy lifestyle."
Given the WHO's reputation for sometimes given the industry a bash, it is perhaps ironic it is now facing fierce criticism from campaigners.
What is clear, however, is the past 12 months have raised the issue of sugar intake in the minds of more consumers. Shopper awareness is slowly growing and the subject will continue to be at the centre of public health debates in a number of markets.
Sectors: Baby food, Bakery, Canned food, Cereal, Chilled foods, Commodities & ingredients, Condiments, dressings & sauces, Confectionery, Dairy, Free-from, Frozen, Health & wellness, Ice cream, Meat, poultry & eggs, Natural & organic, Private label, Seafood, Snacks, World foods
Companies: Food and Drink Federation