Blog:

Why chocolate makers should note changing M&A priorities at ADM

Dean Best | 16 April 2014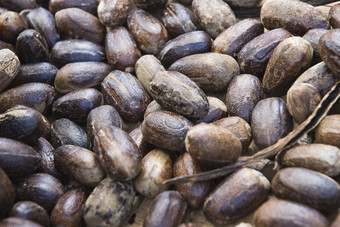 Potential cocoa deal had been set to create powerhouse to rival Barry Callebaut
US agribusiness giant Archer Daniels Midland had been looking to sell its cocoa and chocolate businesses - and had been in discussions with a suitor (reported to be Cargill) over a deal - but there have been some developments.
Last June, ADM confirmed it was in talks over a potential sale of its cocoa business. It did not confirm the interested party, although reports had claimed it was Cargill, another major international cocoa merchant.
The discussions - and link to Cargill - put food manufacturers on watch. Any combination of ADM and Cargill's cocoa businesses would have created a player better able to compete with world number one Barry Callebaut but would also have led to consolidation in the supply of the ingredient. Some estimated Barry Callebaut and a combined ADM/Cargill cocoa unit would have accounted for two-thirds of cocoa processing.
However, yesterday (15 April), ADM announced it had decided to hang on to the "majority" of its cocoa operations.
"We had extensive negotiations with a potential buyer regarding the sale of our global cocoa and chocolate business. In the end, we could not agree to an outcome that met ADM's objectives," ADM chairman and CEO Patricia Woertz said.
When ADM confirmed it was in talks to sell its cocoa and chocolate units, analysts welcomed the move, pointing to the volatility of cocoa and, they argued, the better long-term prospects for the group's core grain operations.
There was also, industry watchers argued, the prospect that a combination of the cocoa and chocolate businesses of ADM and Cargill would have raised anti-trust concerns.
However, Woertz yesterday insisted the prospects for ADM's cocoa business were positive. "Over the last year or so, we've taken significant actions to improve our cocoa business, most notably by significantly reducing invested capital. At the same time, we have also seen industry conditions improve as crop supplies have returned to normal. Given improved underlying conditions and the success of our efforts to reduce capital intensity, we see a promising outlook for the cocoa press business and believe it will meet our returns objectives," Woertz said.
Nevertheless, ADM is looking to sell its chocolate operations, a smaller business than the cocoa processing arm. The company has chocolate manufacturing facilities in the US, the UK, Belgium and Germany. "ADM is moving ahead with a process to sell our global chocolate business while retaining most of our cocoa press operations. This approach will position ADM to realize the greatest overall value from these businesses," Woertz said.
The company has already appointed advisers to work on selling the chocolate arm, which supplies ingredients across sectors from confectionery and bakery, to dairy, drinks and desserts.