Blog:

Will Carrefour call it a day on Dia?

Dean Best | 18 November 2010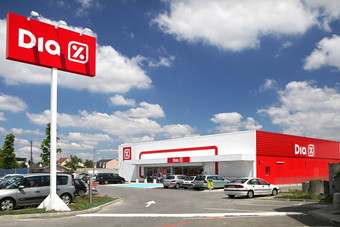 The future of Carrefour's hard-discount stores, including Dia, is now in the spotlight
The state of flux at Carrefour, the world's second-largest retailer, rumbles on.
The French retail giant may have found a buyer for its stores in Thailand in the shape of Casino but it has decided to keep its outlets in Malaysia and Singapore.
Speaking to the Wall Street Journal, Carrefour CEO Lars Olofsson insisted that the retailer had "some very encouraging growth prospects in Malaysia" although he admitted that those stores did not attract high enough bids to justify pressing ahead with a sale.
However, Carrefour is facing renewed speculation over the future of another part of its empire - its hard discount business, which includes the Ed and Dia chains present in France, Spain, Greece, Brazil and China (among other countries).
Carrefour is said to have appointed BNP to carry out a review of the business. Just days ago, Ricardo Curras, head of the Dia chain in Spain dismissed reports that Carrefour was looking to sell the business as "rumours" - and set out plans to expand the chain locally next year.
Nonetheless, retail analysts are mulling over whether Carrefour would sell.
"The business has in some countries over recent years been struggling and EBIT for FY10 is likely to be greater than EUR200m (US$273m) which is the same as it made in FY07," RBS analyst Justin Scarborough said in a note today (18 November). "Although as with the rest of the group's divisions, FY10 profits are set to recover strongly from the hammering taken in FY09 when the business made EBIT of EUR171m."
He added: "Carrefour's hard discount operation is mostly autonomous from the rest of the group with its own buying and own logistics and distribution so a sale would not impinge on the rest of the operating model.
"However, as always with these things, the question is about value and what the impact of a disposal would be on earnings. Using a wide range of valuation metrics across multi-years, we get an average implied value of the business of EUR3.2bn which if used to pay-down debt would be circa 3% dilutive for FY11 - each addition EUR250m of value lowers the EPS dilution by 50 basis points."
---