Blog:
Woolworths campaigns to boost popularity of not-so-perfect veg

Hannah Abdulla | 10 December 2014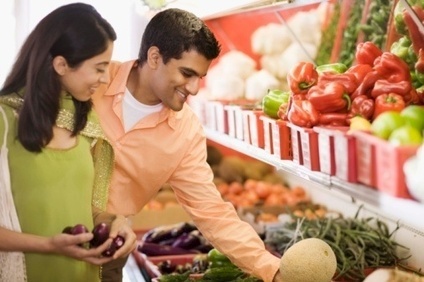 Imperfect veg at Woolworths will now get a re-branding in a bid to get consumers to notice it
Imperfection is quickly becoming a way for the food industry to tackle the problem of food waste.
Australian retailer Woolworths is branding its not-so-appealing looking fruit and veg 'The Odd Bunch' and slapping a cheaper price tag on them, in the hope customers will pick them up.
According to the supermarket, around 25% of edible fresh produce is thrown away due to visual imperfection or cosmetic damage every year in Australia.
The move is aimed at benefiting the country's growers and suppliers, who will now be able to sell the produce they may otherwise have wasted.
Tjeerd Jegen, Woolworths MD of Australian supermarkets and petrol, said: "Our customers tell us they want to see a lot less food go to waste, so it makes no sense that farmers have not had a market for their produce just because of a bump or blemish. The Odd Bunch produce is just as delicious and healthy as the better looking produce. What's more, our customers can benefit from cheaper fruit and veg whilst helping Aussie farmers sell more of their produce."
The range - available in-store and online - will include potatoes, apples, pears and carrots to start and will increase depending on season and supply.
According to the UN's Food and Agricultural Organisation's 2014 estimates, the annual cost of wasted food hit highs of US$750bn.
Last month, potato processor McCain Foods announced a similar measure to tackle the issue. The chip maker teamed up with French supermarket Leclerc, to collect left-over veg from supermarkets and process it into soup which would then be re-sold through Leclerc's French stores.